In a first, a baby in the United Kingdom (UK) has been born using three people's DNA, UK's fertility regulator Human Fertilisation and Embryology Authority (HFEA) has confirmed. While 99 per cent of the DNA comes from their two parents, around 0.1 per cent is from a third person — a donor woman. The unique fertility technique is touted to help prevent children from being born with "devastating mitochondrial diseases". According to a statement from the authority, up to five such babies have been born to date, the details of which are yet to be in public knowledge. Interestingly, parental influence still determines all physical and psychological traits of the offspring despite the third DNA.
The technique, called early pronuclear transfer, involves transplanting the nuclear DNA from a fertilised egg into a donated egg, which contains healthy mitochondria, on the day of fertilisation. It has extensively been researched ever since 2015-16.

Notably,  using a similar pronuclear transfer technique, researchers at Newcastle University led by Douglass Turnbull in 2016 had successfully transplanted healthy DNA in human eggs from women with mitochondrial disease into the eggs of women donors who were unaffected, according to the study published in the journal Nature.
Also Read | The secret for better energy levels is…
Notably, mitochondrial diseases are incurable and can be fatal within days or even hours of birth, if diagnosed in a newborn (although they can develop at any age). This three-person IVF procedure is known to help eliminate mitochondrial diseases that are passed on from mother to child.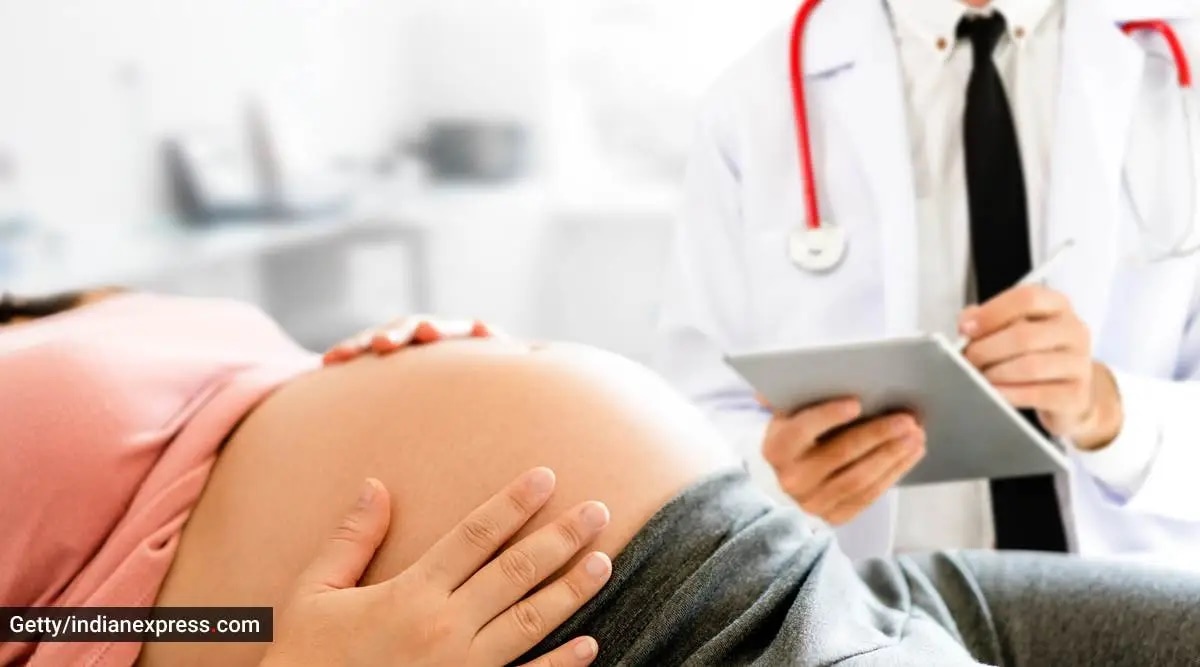 Know more about the procedure (Source: Getty Images/Thinkstock)
"Three-person babies are created using an advanced method of IVF that combines the use of the mother's egg, the father's sperm, and a donor egg. The three-person baby requires a third party's mitochondria," said Dr Shobha Gupta Medical Director and IVF Specialist from Mother's Lap IVF Centre New Delhi and Vrindavan.
Also called Mitochondrial Replacement Therapy (MRT), in the procedure, the nuclear DNA is transferred to another healthy egg cell leaving the defective mitochondrial DNA behind, said Dr Shrey Srivastav, MD (Internal Medicine), Sharda Hospital, Noida, adding that this is possible only in an IVF treatment procedure as it helps have a healthy baby.
What are mitochondrial diseases?
Mitochondria or the power membrane of a cell are unique; they have their own DNA called mitochondrial DNA, or mtDNA. "Mutations in this mtDNA or in nuclear DNA (DNA found in the nucleus of a cell) can cause mitochondrial disorder," explained Dr Srivastav. "Mitochondrial diseases are chronic (long-term), genetic, often inherited disorders that occur when mitochondria fail to produce enough energy for the body to function properly," he said.
Mitochondrial diseases can affect almost any part of the body, including the cells of the brain, nerves, muscles, kidneys, heart, liver, eyes, ears or pancreas, said Dr Srivastav.
Most Read 1Chandrayaan-3 mission: Dawn breaks on Moon, all eyes on lander, rover to wake up 2As Indo-Canadian relations sour, anxiety grips Indian students, residents who wish to settle in Canada 3Karan Johar says Sanjay Leela Bhansali did not call him after Rocky Aur Rani: 'He's never called me but…' 4Gadar 2 box office collection day 40: Hit by Shah Rukh Khan's Jawan onslaught, Sunny Deol movie ends BO run with Rs 45 lakh earning 5Shubh's tour in India cancelled: Why is the Canada-based singer facing the music?Also Read | How Covid-19 damages lungs: The virus attacks mitochondria, continuing an ancient battle that began in the primordial soup
He added that the symptoms of mitochondrial diseases can include poor growth, muscle weakness, muscle pain, low muscle tone, exercise intolerance, vision and/or hearing problems, learning disabilities, delays in development, swallowing difficulties, diarrhea or constipation, unexplained vomiting, cramping, reflux, etc.
Scope in India
In India, at present, three person IVF type is not practised. "Here, we use proper donor eggs," said Dr Gupta. "In this case study, they have solely modified the mitochondria. However, since technology is developing quickly, we may be able to witness the implementation of these approaches in the upcoming years in India too," she added.
Also ReadWhat happens to the body if you eat yoghurt every day?What happens to the body if you eat dried fruits every day?What happens to the body when you give up milk for a month?Peeled vs unpeeled apple: Which is better for your health?
📣 For more lifestyle news, follow us on Instagram | Twitter | Facebook and don't miss out on the latest updates!
© IE Online Media Services Pvt Ltd