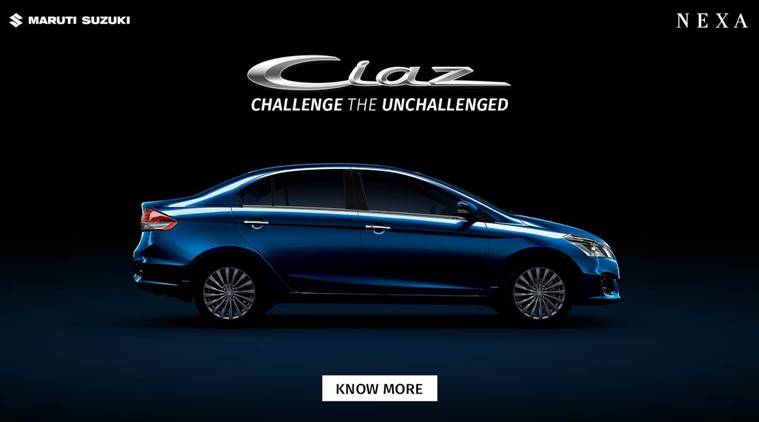 Change happens when you are strong enough to go all the way to achieve your goals.
There have been countless humans in history who faced challenges but persevered. People like Steve Jobs, J.K Rowling, and APJ Abdul Kalam, who harnessed their minds' true potential while enduring numerous struggles. They kept on moving forward, setting the bar higher each time.
India is a goldmine of potential where heroes are born every day. Let us meet some stalwarts who gained excellence in what they pursued and continued to strive for more, creating history in the process. Their inspirational stories prove that no trial can thwart true tenacity.

Bhakti Sharma
Change happens when you are strong enough to go all the way to achieve your goals. One such example is India's own Jalpari, who is the youngest female to swim in four oceans: Indian, Atlantic, Pacific, Arctic, and seven seas, in temperatures as low as 0-1 degree Celsius.
The lack of training and money didn't stop her from achieving the goal she had set for herself. She had her family's support and was trained by her mother. The challenges not only made her a stronger person but a better athlete as well. Amid all difficulties, she did not lose sight of her goals: to take the world of open water swimming by storm and to spread awareness about the importance of girl child education in India.
This shows that when you have your mind set on the goal and train yourself with tenacity, all challenges can be conquered. That is exactly how our Jalpari was born.
Arunima Sinha
Edmund Hillary once said, "It is not the mountains we conquer but ourselves."
The first female amputee in the world to scale Mount Everest, Arunima Sinha is an inspiration and the personification of true grit and fortitude. Before becoming a mountaineer, the Padma Shri recipient was a part of the national volleyball team. In 2011, she was thrown off a moving train by thugs who were nabbing her gold chain. She lost her left leg in the accident. It was a huge setback.
However, her sense of disability faded away once she made up her mind to do something that could inspire thousands of people. She decided to conquer the highest mountain peak. She trained hard, going past her limits. Even while her legs bled, she continued to train. Passionate about her dream, with sheer
will and determination, she not only scaled Everest, but also five out of the eight highest summits, including Kilimanjaro in Africa, Elbrus in Europe, Kosciuszko in Australia, Aconcagua in Argentina, and Carstensz Pyramid in Indonesia.
Dipa Karmakar
There is a routine in gymnastics called the Produnova vault. Only five women in the world have been successfully able to perform it. However, the so called 'vault of death' did not scare Dipa Karmakar, who effortlessly performed it in the 2016 Olympic games. This Padma Shri awardee is the first female gymnast from India to have ever competed in the Olympics.
She struggled with poverty, lack of equipment, a flat foot, and had no support from anywhere except her coach: Bishweshwar Nandi. But she persevered. She never gave up on her dream. As a result, she became one of the most successful stories in the sporting history of India, popularizing a sport which had faded into obscurity.
Most Read 1Chandrayaan-3 mission: Dawn breaks on Moon, all eyes on lander, rover to wake up 2As Indo-Canadian relations sour, anxiety grips Indian students, residents who wish to settle in Canada 3Karan Johar says Sanjay Leela Bhansali did not call him after Rocky Aur Rani: 'He's never called me but…' 4Gadar 2 box office collection day 40: Hit by Shah Rukh Khan's Jawan onslaught, Sunny Deol movie ends BO run with Rs 45 lakh earning 5Shubh's tour in India cancelled: Why is the Canada-based singer facing the music?
She began her training at the age of six and remained firm in her resolve. She missed the bronze medal by a whisker, but she proved to the world that anything can be possible if you are resolute enough. Her shortcomings only strengthened her. Even performing the world's most dangerous vault did not faze this daredevil, who now inspires a generation.
Nelson Mandela has said, "It always seems impossible until it's done."
Also ReadEn İyi Casino Siteleri ve Güvenilir Slot SiteleriNon UK Casinos – 10 Best Online Non UK Gambling SitesNon Gamstop Casino – List of Best Casinos not on Gamstop for UK Pla…8 Smart Ways to Reduce Your Home Loan EMI
All these people have proved that no difficulty is big enough. We are sentient beings with immense potential. We can achieve all our dreams if we tap into the power of our mind and challenge the unchallenged. For those who wish to disrupt the status quo, a perfect companion becomes more than a necessity. A companion that resonates with our beliefs while taking us places. A sedan like Ciaz that underplays challenges with its smart hybrid technology, and exudes class with its design philosophy is a perfect match for someone who wishes to conquer new avenues. Because those who concede, become a part of the crowd and those who take the roads untravelled, create history.