Standing more than six-feet tall and looking into a mirror, Italian artist Michelangelo Pistoletto's L'Etrusco, cast in bronze, transcends space and time to warn its viewers of the impending risks. The influential artist's version of the renowned Etruscan statue of Aule Metele, Pistoletto's 1976 work, currently on view at Bikaner House in Delhi, forms part of the exhibition titled "The Grand Italian Vision: The Farnesina Collection", curated by Italian art critic Achille Bonito Oliva from the prestigious collection housed in the building of the Ministry of Foreign Affairs and International Cooperation of the Government of Italy in Rome.
Hours before it opened on May 26, Vincenzo de Luca, Ambassador of Italy to India and Nepal, noted how with this exhibition, notable contemporary art from Italy is travelling to India. "This exhibition is in the framework of a very rich cultural programme as we are celebrating 75 years of diplomatic relations between Italy and India," stated the ambassador.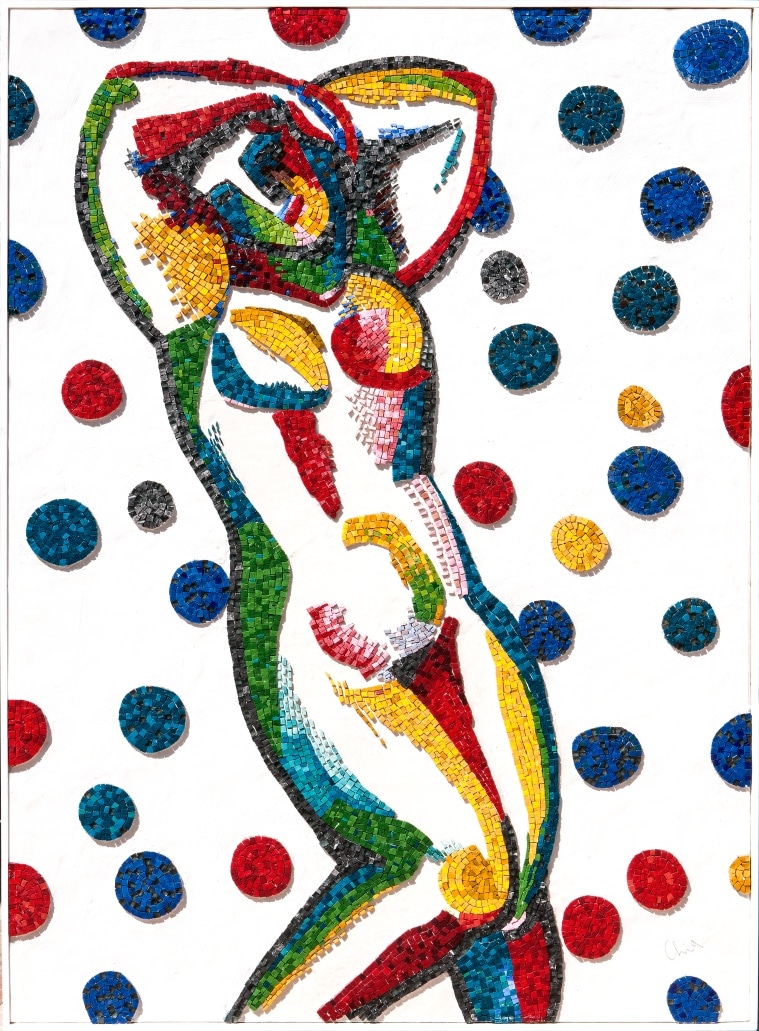 Sandro Chia. Mosaico (Donna) (anni '90) The mosaic showcases the style of the artist re-elaborating ideas from ancient and modern masters. (Source: Instagram/@italyinindia)
"The exhibition brings together culture and politics as it combines elements of shared experiences, co-existence and plurality. Given the international situation, it is a very important affirmation at this moment… The exhibition is a combination of two concepts, the first is cultural nomadism, combining years of history, and the other is stylistic eclecticism," added Oliva.
The showcase, that is on view till June 22, documents the different artistic languages in Italian art spanning numerous decades, beginning with Futurism, representing movement and dynamism pervading in the early 20th Century, followed by Metaphysical Art described as more inward.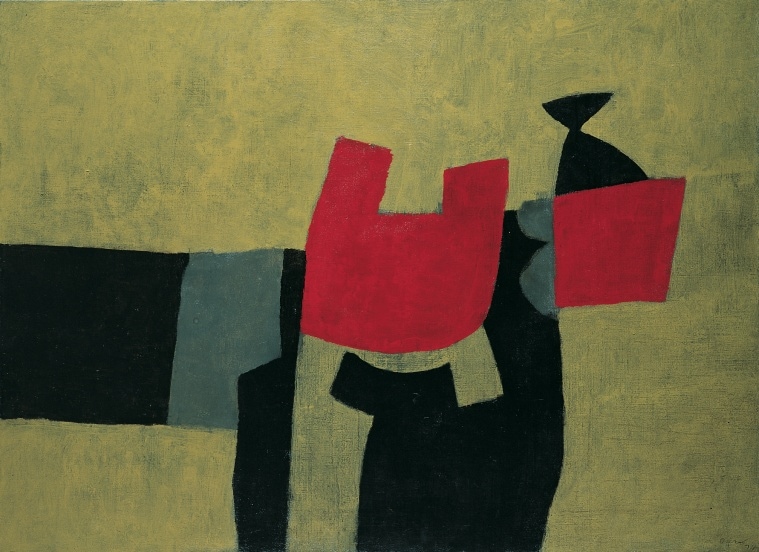 Afro (Afro Basaldella). Arena 74 (1974). The painting is a significant example of the search for new relationships of harmony between shapes, colors and space. (Source: Instagram/@italyinindia)
With artists in the exhibition also representing several other traditions, including Informal, Pop Art and Kinetic Art, among others, the showcase concludes with Arte Povera and Transavantgarde.
On view are 71 works by some of Italy's most prominent artists from different generations, and several recognised works of art, from Sandro Chia's mosaics to Arnaldo Pomodoro's bronze Disco Solare (1989), and Umberto Boccioni's 1913 sculpture, Unique Forms of Continuity in Space.
Credited for initiating the unique collection of its kind, Italian diplomat and former Secretary General of the Ministry of Foreign Affairs Umberto Vattani recalls its beginnings in the 1990s, when he suggested for the building of the Ministry in Rome to start bringing in contemporary artworks into its atriums, corridors and halls, starting with a bronze by Pietro Consagra, followed by works of Piero Dorazio, Carla Accardi, Achille Perilli and several others.
Most Read 1Chandrayaan-3 mission: Dawn breaks on Moon, all eyes on lander, rover to wake up 2As Indo-Canadian relations sour, anxiety grips Indian students, residents who wish to settle in Canada 3Karan Johar says Sanjay Leela Bhansali did not call him after Rocky Aur Rani: 'He's never called me but…' 4Gadar 2 box office collection day 40: Hit by Shah Rukh Khan's Jawan onslaught, Sunny Deol movie ends BO run with Rs 45 lakh earning 5Shubh's tour in India cancelled: Why is the Canada-based singer facing the music?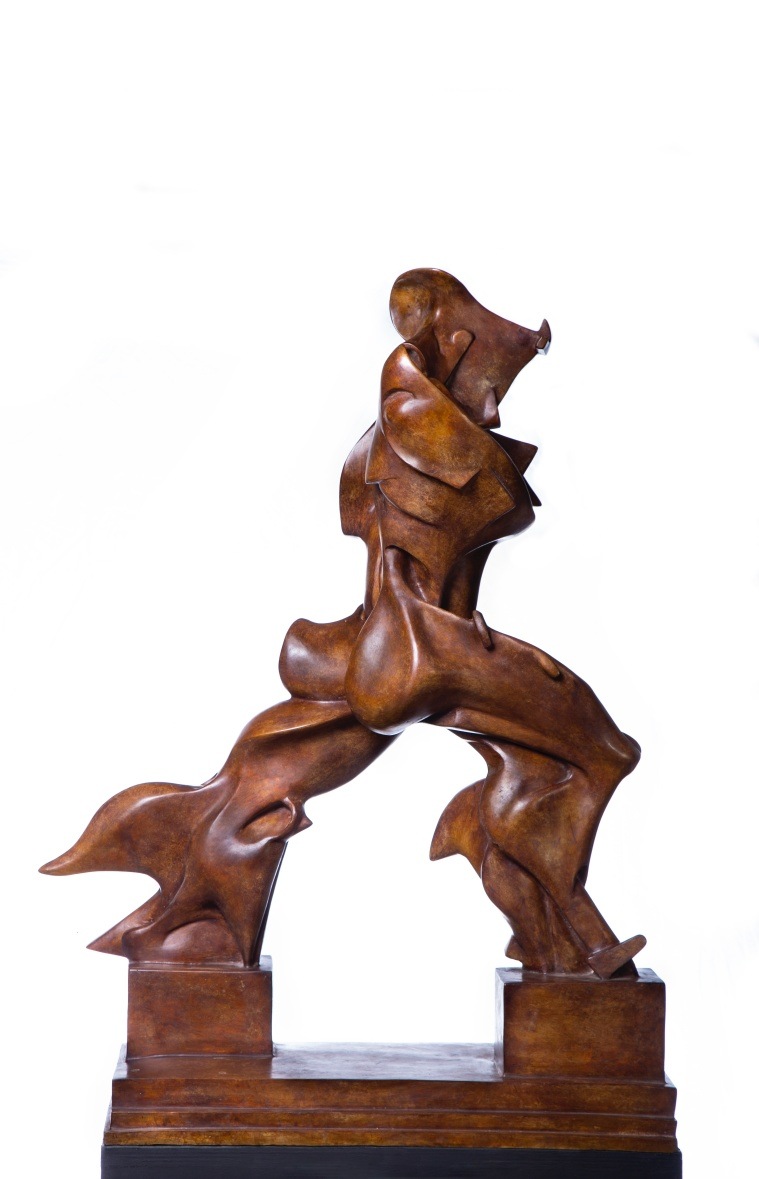 Umberto Boccioni. Forme uniche della continuità nello spazio (1913). Boccioni has been the greatest exponent of Italian Futurism, the avant-garde movement founded in 1909 by Filippo Tommaso Marinetti which spread a new conception of art throughout the world as an expression of modern life and mechanized civilization. (Source: Instagram/@italyinindia)
"In a few weeks they took over the space. At first, people were bewildered, some others were disquieted as they were more accustomed to antique, classical, baroque works… but we went on and continued," stated Vattani.
With no budget chapters that allowed for acquisition of art, works in the collection began to be added through loan agreements. "News spread and it was a cultural revolution," he added. Now, the constantly evolving and rotating collection features around 600 works.
Also ReadStray dogs released after G20 'missing' in Delhi, rescuers join hands to …Wife refused to keep karwa chauth fast, didn't acknowledge husband: HC up…Atishi makes 'surprise inspection' of MCD school, orders action against t…How a letter from an organisation promoting Urdu culture led Delhi Police…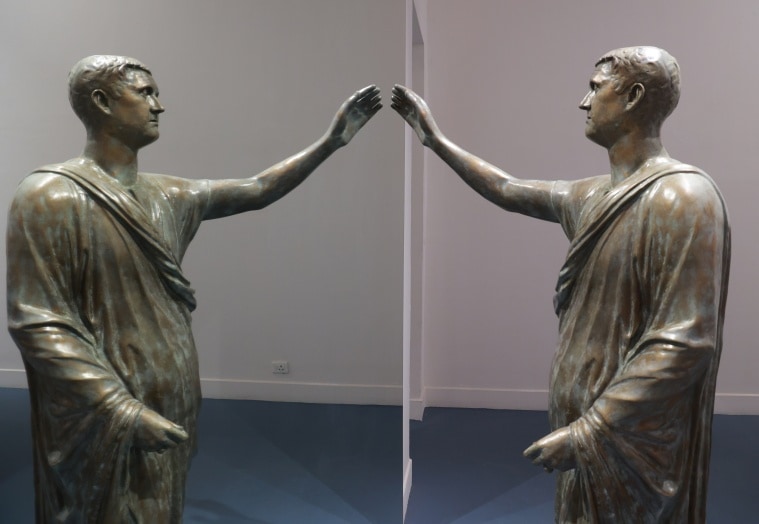 (Left to right) Vincenzo de Luca, Umberto Vattani and Achille Bonito Oliva (Express Photo By Amit Mehra)
Vattani reminisces about the long queue to view the collection when it was first opened to the public in 2000 in Rome. While tours are now organised once a month, gradually curated selections also began travelling to different countries, and it is now on an Asia tour, reaching India after a stopover in Singapore and Japan."It is also our contribution to Vasudhaiva Kutumbakam, which means one family, one planet, one future — culture and art are the main tools to make this principle a reality," adds Luca.
Get more updates on Delhi News Today. Also get Latest News Updates on G20 India Summit at The Indian Express.