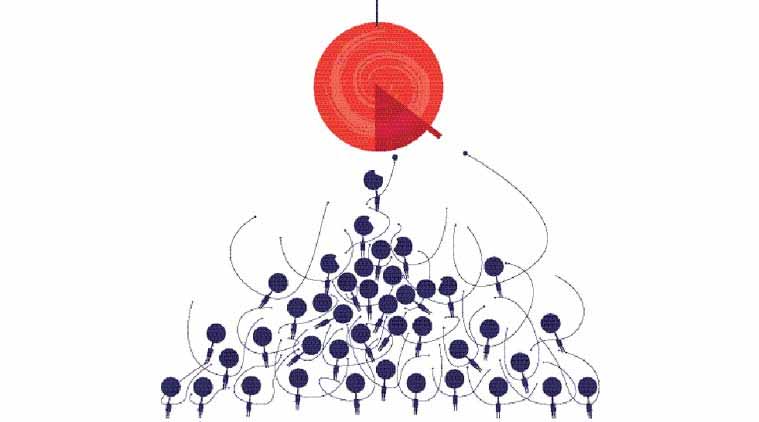 A bill to reserve a third of all seats in the lower house of Parliament and in state assemblies has never made through since it was first introduced almost 20 years ago.
Even as a bill to provide 33 per cent reservation for women in Lok Sabha and state assemblies continues to be stuck in Parliament, Union Minister for Rural Development and Panchayati Raj Chaudhary Birender Singh has said that a proposed legislation is on the cards this year to reserve 50 per cent of the seats in rural and urban local bodies for women.
The Constitution Amendment Bills, if passed, would mean that half the seats in all three tiers of the panchayati raj system across rural India — gram panchayats, panchayat samitis and zilla parishads — would be reserved for women candidates. The same would apply in the case of urban local bodies such as municipal corporations, municipal councils and nagar panchayats.

Singh told The Indian Express that the ministry had initially decided to moot a proposal to reserve seats in only rural local bodies. "We have had consultations with states and, except for a few, there was near unanimity on the issue. Since local bodies come under two ministries, Urban Development and Rural Development, it was decided that we will move a legislation for both together," said Singh, adding that once the Ministry of Urban Development is through with its consultations, the legislation would be drafted and introduced in Parliament this year itself.
[related-post]
Currently, a third of the seats in all local bodies are reserved for women as per the 73rd and 74th Amendment act of the Constitution of India passed in 1993. Over the years, some 16 states have increased this quota to 50 per cent in panchayati raj institutions. These include Andhra Pradesh, Assam, Bihar, Chhattisgarh, Himachal Pradesh, Jharkhand, Karnataka, Kerala, Madhya Pradesh, Maharashtra, Odisha, Rajasthan, Tamil Nadu, Tripura, Uttarakhand and West Bengal. A few of these states have extended it to even urban local bodies. "If all these states have a 50 per cent reservation, we thought we should extend it to the rest of the country," said Singh.
He added that the ministry is also keen to ensure that a ward remains reserved for a woman candidate for at least two terms of five years each instead of the present system of reserving it for just one term.
Most Read 1Chandrayaan-3 mission: Dawn breaks on Moon, all eyes on lander, rover to wake up 2As Indo-Canadian relations sour, anxiety grips Indian students, residents who wish to settle in Canada 3Karan Johar says Sanjay Leela Bhansali did not call him after Rocky Aur Rani: 'He's never called me but…' 4Gadar 2 box office collection day 40: Hit by Shah Rukh Khan's Jawan onslaught, Sunny Deol movie ends BO run with Rs 45 lakh earning 5Shubh's tour in India cancelled: Why is the Canada-based singer facing the music?
"Once a woman is elected from a particular ward, no matter how much she works, she knows that the ward will not be reserved again for a woman candidate. This hampers her work. We wanted that the tenure of reservation should be at least two terms. But certain states are extremely opposed to this," said Singh, adding that for the time being, the ministry has decided to go ahead with the 50 per cent reservation move.
The Constitution (110th Amendment) Bill, 2009 and the Constitution (112th Amendment) Bill, 2009 to reserve half the seats in all rural and urban local bodies for women was first introduced in Parliament by UPA-II. However, it lapsed with the dissolution of the 15th Lok Sabha.
Also ReadUttar Pradesh: 10-yr-old boy injured after girl forces him to have sexBrother of Dawood Ibrahim dies of cancerPunjab's retired staff settled abroad to get dearness allowance in pensionMMS of molested teenage girl circulated on social media   
On the other hand, a bill to reserve a third of all seats in the lower house of Parliament and in state assemblies has never made through since it was first introduced almost 20 years ago. It was last passed in the Rajya Sabha in 2010 but eventually lapsed due to lack of consensus in the Lok Sabha. The NDA government has still not tabled its version of the Women's Reservation Bill even though it has been part of the assurances made in the BJP's election manifesto. Currently, only 12 per cent of the MPs in the Lok Sabha are women while the national average of women legislators in state assemblies is a mere 9 per cent.