Pandit Jawahar Lal Nehru with Indira Gandhi at the Red Square in Moscow. (AP/PTI photo)
It was the early 1930s and Jawaharlal Nehru was incarcerated for his involvement in the civil disobedience movement. Sitting in the confines of Naini prison, he read and reflected upon a large amount of literature, and in the process started writing what would eventually turn out to be a voluminous account of world history starting from 6000 BC to the time at which he was writing. But Nehru's writing was not for a student of history, nor was it matter fashioned in a way to satiate the appetite of a history enthusiast. The collection of 196 segments of world history that Nehru put together, were in fact letters that a doting father wrote to his daughter who had just stepped into her years of adolescence.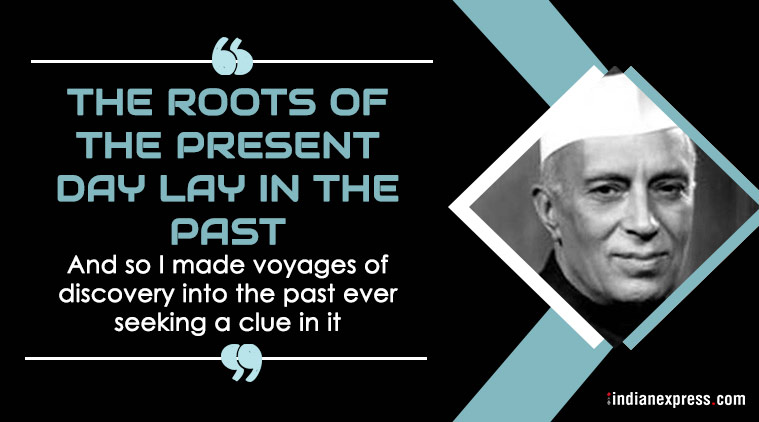 The series of letters that went on to be published as 'Glimpses of world history', was Nehru's first attempt as a historian. He was aware of the fact that history to him was not an academic venture. It was more of a quest, a discovery of the unknown past, to reveal the truths about who we are and why we are the way we are, in the present.
In Nehru's words, "The roots of the present day lay in the past and so I made voyages of discovery into the past ever seeking a clue in it, if any such existed, to the understanding of the present."
But the "Glimpses of world history" was more than just a voyage to discover the past. It was also an effort by a father to pass on wisdom to his teenage daughter. As he begins his letters to Indira Gandhi, he writes, "you know sweetheart, how I dislike sermonizing and doling out good advice." He goes on to write that instead of passing on wisdom in the form of sermons, he would rather narrate to her the history of world civilisations. In the process, Nehru was guiding his young daughter towards a path of enlightenment and rationality. Understandably, his style of writing history has a simplicity attached to it. It is more like a long storytelling session that an elder person has chalked out for the child he cares most about. Nehru as a historian was at one level the curious philosopher trying to seek answers of the human present and future, and at another level, he was also the loving father who wished to present his daughter more than just good wishes on her thirteenth birthday.
In later years though, historians have often been critical of Nehru's attempt at writing history. Historian David Kopf writes that "Nehru's simplicity of style and his obvious preoccupation with recent events have created the impression in many that the book is not to be taken as a serious work of history." Analysing Nehru's other reputed book on history, "Discovery of India," his biographer, S.Gopal writes that "it is a great jumble of a book, which bears the marks of haste and tension." A closer analysis of his works though would show that both the 'Glimpses of world history' and 'The discovery of India', along with his autobiography, have made important contributions to history writing. They also provide important insights into the way the discipline of history affected Nehru into becoming the astute statesman he went on to be.
Nehru and world history
In the 196 letters Nehru wrote to Indira between 1930 to 1933, he produced a sweeping account of world history. However, what is characteristic of his narration of world history is that for Nehru no part of the world could be understood in isolation from all others. The proper scope of history, in his mind, could never be local or even national. "It is quite impossible to have a separate history of nations. We have outgrown that stage, and only a single world history, connecting the different threads from all nations, and seeking to find the real forces that move them, can now be written with any useful purpose," he wrote.
Thus, for instance when he wrote about the great reformers of the first millennium, instead of focusing on the separate cultures that gave birth to Confucius in China, Buddha in India and Zoroaster in Iran, he spoke in details of the common conditions that existed all across the globe at that point in time, leading to the rise of the great reformers.
Though Nehru devoted a large part of his time as a historian, reflecting over Europe and her relationship with feudalism, capitalism, and imperialism, his real fascination lay firmly rooted in Russia. "The year you were born in – 1917- was one of the memorable years of history when a great leader, with a heart full of love and sympathy for the poor and suffering, made his people write a noble and never-to-be-forgotten chapter of history. In the very month in which you were born, Lenin started the great Revolution, which has changed the face of Russia and Siberia," Nehru wrote to Indira as he went on describe to her how India is at the brink of similar events today as those that had changed Russia. To Nehru, the Soviet Union was the ultimate epitome of hope.
The other major achievement in Nehru's history writing is the effort to consistently draw connections between Asia and the world. While speaking about the period succeeding the industrial revolution, Nehru believed that there was a certain passivity in Asian history which was in direct contrast to the dynamic nature of European history. As per him, it was the dynamism of the West that assured it a dominant status in the nineteenth and twentieth centuries. However, he does go on to state that once the dynamism of the West allowed it to control wealth and power, they lost control over their greed and went on to create war and exploitation of the kinds that destroyed the spirit of the rest of the world. Despite its failures though, Nehru opined that the West was still to be thanked for the contributions to literature, art, and language it brought to the East.
Nehru and Indian history
When it comes to dealing with the Indian past, Nehru is often compared and contrasted with Mahatma Gandhi. In the words of Balkrishna Govind Gokhale, "where Gandhi was totally immersed in India, Nehru, because of his early fascination for Marxism and socialism, often attempted to view the Indian past within the context of the world at large." Nehru himself agreed that he was a "queer mixture of the East and West, out of place everywhere, at home nowhere."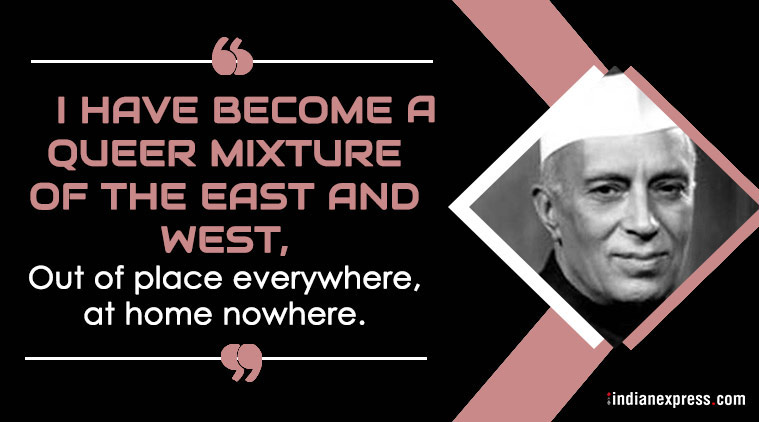 Most Read 1Tiger 3 box office collection day 1: Salman Khan gets biggest opening of his career as film braves Diwali day to record Rs 94 cr earning 2Tiger 3 box office collection Day 1 early reports: Salman Khan actioner eyes biggest Diwali day in Bollywood history 3Leo box office collection day 24: Vijay starrer nears the end of its theatrical run, Rajinikanth's Jailer record may still be out of reach 4Cricket World Cup: Jay Shah is running Sri Lanka Cricket, says Arjuna Ranatunga 5Tiger 3 movie release and review LIVE UPDATES: Salman Khan film expected to post over Rs 60 cr earning on day 2
When it came to Indian history, Nehru was a rationalist and was aware of the country's achievements and shortcomings. He spoke about her epochs of glory and the moments when she fell to decay. But at the same time, Nehru was also emotional about the Indian past and spoke passionately about the 'soul' and 'destiny' of India. "The awakening of India was two-fold: she looked to the West, and at the same time she looked at herself and her past," wrote Nehru in his 'The discovery of India,' remarking on the fact that Indian nationalism was a result of both a revolution against the British and that against her own past.
Nehru's passion for India is most pronounced in his 'The discovery of India,' which he wrote 12 years after he finished 'Glimpses of world history.' Historian David Kopf calls 'The discovery of India,' to be a gift of Nehru to the Indian renaissance movement. "The book became a renaissance classic in which was reconstructed more than five thousand years of Indian cultural history with a pride, passion, and meticulous devotion that its author, a famed anti-traditional futurist, could not conceal," writes Kopf.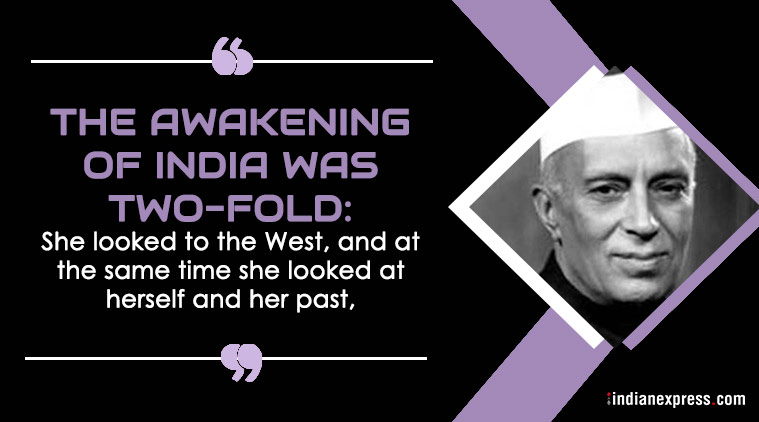 Also ReadA brief and crackling history of fireworks in IndiaDecoding why Bengal celebrates Kali on DiwaliHere is what happened in Kedarnath, and rest of Uttarakhand, in 2013Naxalbari: How a peasant uprising triggered a pan-India political movement
Nehru's leap into the Indian past in his 'The discovery of India,' however, was pronounced by the fact that in his attempt to discover India, he once again wrote the history of the world. His book was a brilliant attempt at a comparative history of India and the world. Thus, while on one hand, he took pride in the ancient Indian achievements of medicine, science, and arts, he did so in the context of how India depended on Greek, Iranian, European and Islamic civilisations for these achievements. As Kopf states, Nehru's writing of Indian history was done in a way "to preclude even the slightest nationalist bigotry and distortion." For Nehru therefore, the Indian past was not just a matter of pride for her citizens, but also something that the world could gloat over.