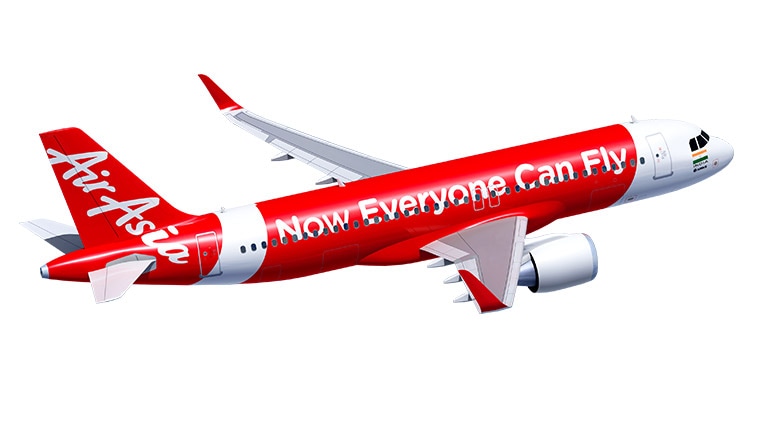 Kuala Lumpur is accessible by flight from all the major cities of India. The Mumbai to Kuala Lumpur route is about 5 hours, and flights can be availed at competitive prices.
Winters are coming. The season of festivities, holidays, and vacations is finally here, and the beauty of the world is calling out to the traveler inside you. It is time to start preparing for your next escapade. When it comes to beautiful natural landscapes, relaxing vibes, and scenic vistas, Asia has it all. And then there is Malaysia, the 'truly Asia' part of the largest continent, that offers majestic architectural marvels, varied cuisines, and welcoming people. If you are planning your next trip to Malaysia, or more precisely its capital city Kuala Lumpur, we tell you about the must-visit places that'll make your journey worthwhile.
Kuala Lumpur is accessible by flight from all the major cities of India. The Mumbai to Kuala Lumpur route is about 5 hours, and flights can be availed at competitive prices. The city has a lot to offer. There are Petronas towers, which have become a trademark of the city. The 88-storey tall twin towers seem as if they've come alive from a sci-fi novel. Looking majestically vibrant in the nighttime, the crown jewel of Kuala Lumpur provides a breathtaking panoramic view of the city.

Islamic art is famous around the world for its characteristic calligraphic magnificence. The best of it can be experienced in the Islamic Arts Museum in the form of splendid textiles, carpets, jewelry, and pottery. If you want to get a souvenir, the gift shops here stock some of the most spectacular art in the city.
Chinatown, with its 'old-city' charm, is home to bustling markets and inexpensive shopping. It is flocked by tourists at all hours of the day and the variety of street food only adds to the experience. This is a place to savor local flavors and exhibit the power of bargaining. The Kuala Lumpur bird park, an expansive aviary spread over 20 acres, is home to more than 3000 birds and is adjacent to the butterfly park. If aquatic life fascinates you, visit Aquaria KLCC – an 'oceanarium' located in a 300-foot tunnel in the Kuala Lumpur Convention Centre.
Batu Caves, located on the outskirts of the city are one of the most popular Hindu shrines outside India. The caves, over four hundred million years in the making, are an ecological marvel. They are free to enter (some parts are restricted) and with more than 160 climbing routes, are also the center of rock climbing development in the city. Do take note of 42.7-metre (140 ft) high statue of Lord Murugan and make sure to carry your hiking boots for a flight of 272 steep steps. Also, there are a lot of monkeys here, so carrying food items is not advised. What is advised, however, is saving money!
Most of us love traveling because it gives us an opportunity to enjoy ourselves, but financial constraints can act as a dampener. We suggest saving money on your flight. Traveling from Mumbai to Kuala Lumpur by an AirAsia flight costs not more than 5000 rupees (for a limited time), which is a decent amount. Remember, money saved on the journey is equal to an unforgettable extended vacation! If you plan to extend your holiday, there are a lot of places near the capital city of Malaysia that offer a lot more to do.
There is Langkawi, an archipelago of about a hundred islands just a few kilometers from Malaysia. If relaxing on a tranquil beach, surrounded by mangroves and duty-free shopping is your idea of an ideal vacation, then Langkawi will not disappoint you. Things to do include a visit to Langkawi Sky Bridge, experiencing delicious street food, and parasailing. It has a distinct rustic charm to it and is easily accessible via ferry or flight.
Most Read 1Chandrayaan-3 mission: Dawn breaks on Moon, all eyes on lander, rover to wake up 2As Indo-Canadian relations sour, anxiety grips Indian students, residents who wish to settle in Canada 3Karan Johar says Sanjay Leela Bhansali did not call him after Rocky Aur Rani: 'He's never called me but…' 4Gadar 2 box office collection day 40: Hit by Shah Rukh Khan's Jawan onslaught, Sunny Deol movie ends BO run with Rs 45 lakh earning 5Shubh's tour in India cancelled: Why is the Canada-based singer facing the music?
Go a little beyond that and you'll find yourself in Lombok, chilling on a white-sand beach while surfing (or looking at surfers). This Indonesian island is a boon for nature lovers. It is a hidden wonder with comparatively lesser footfalls, that gives you a chance to unwind and ease-up. Here, you can hike, experience majestic waterfalls, and explore untouched natural beauty at its finest.
And if you are in for an adventure of a lifetime, extend your vacay to Australia, where Melbourne and Perth wait for you with open arms and incredible cityscapes. Melbourne offers boutiques, laneways, famous eateries, and a vibrant culture, while Perth is more laid-back. There are beaches, coral reefs, a chance to befriend native marsupials like Quokkas, and quaint bars. So why wait? Start packing for an exhilarating extended vacation!
Also ReadEn İyi Casino Siteleri ve Güvenilir Slot SiteleriNon UK Casinos – 10 Best Online Non UK Gambling SitesNon Gamstop Casino – List of Best Casinos not on Gamstop for UK Pla…8 Smart Ways to Reduce Your Home Loan EMI
If in-flight discomfort is your concern, then do check out AirAsia's premium flatbed, a spacious seat that reclines to become a full flatbed when desired. It also features a privacy screen, an adjustable headrest, footrest, as well as a pillow and duvet for maximum comfort.