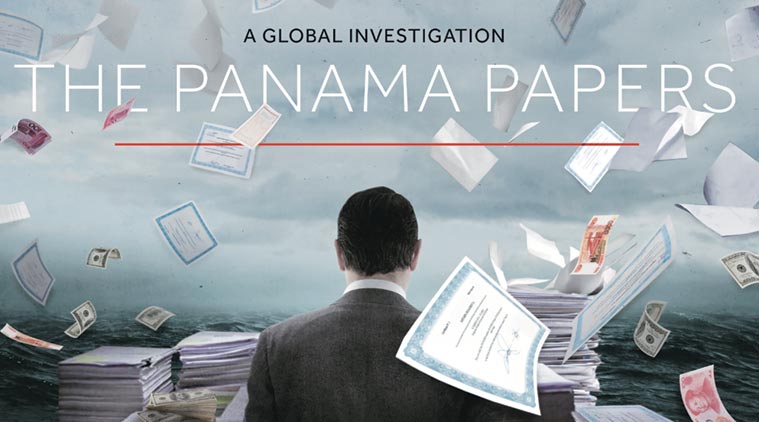 The Panama Papers second list for Indians includes names of Anurag Kejriwal, Gautam Seengal, Gautam and Karan Thapar among others.
Ashwani Kumar Mehra 
No. of offshore entities: 7 Location: Bahamas and BVI

Owner of Mehrasons Jewellers, Ashwani Kumar Mehra's corporate profile lists his sons, Deepak Mehra and Navin Mehra, as partners in his jewellery empire.
Since 1999, the family has registered seven offshore companies in the Bahamas and the British Virgin Islands. Among them, PTC Group Ltd is shown to be either a secretary or shareholder in the other companies.
Panama Papers India, Part 1: Clients who knocked on a Panama door
Mossack Fonseca (MF) records show that apart from Mehra, wife Mala Rani and their two sons, two of these offshore entities — Maxhill Holdings Ltd and Stonebay International Ltd — have listed his daughters-in-law, Pooja and Shalini, as directors. Romi Sahai, a director with Minerva Trust, is shown as a director in some of these companies. Records show Mehra's India address as New Delhi's South Extension in public corporate records and Panchsheel Park in registration records, incorporation data and share certificates.
Watch | Panama Papers: Big Names In The Indian List

Records for one of the entities, Stonebay International Ltd, show MF officials reminding the Mehras about providing a declaration of their source of funds and wealth. The reply, submitted in writing purportedly by Navin Mehra, states that the company deals with "property holding" with "borrowings/loans" as the source of funds, with a specific entry on borrowings from Maxhill Holdings Ltd.
MF records linked to PTC Group Ltd show that in December 2009, the company transferred 2,398 shares to Ashwani Kumar Mehra, with each share valued at a premium of $499. Records also show that the registered agents were changed more than once for entities such as Univi Corporate Limited, AEH Services Ltd and Asian Investment and Marketing Company Ltd.
Watch | Explained: What Do The Panama Papers Reveal
RESPONSE: Deepak Mehra said: "Yes, me and my family members are/were shareholders of the two offshore companies named Stonebay International Limited and Maxhill Holdings Ltd. These two companies were incorporated sometime in 2010 under the Liberalised Remittance Scheme (LRS). We have remitted all funds into these companies from India through normal banking channels as permitted by law under the LRS. These two companies have been duly declared to tax authorities and shown in the Income Tax returns of all members. We have, however, no shareholding or hold any other position in any other companies mentioned by you."
— Ritu Sarin/New Delhi
***
Anurag Kejriwal 
No. of offshore entities: 3 plus 2 foundations Location: British Virgin Islands (BVI), Panama
Anurag Kejriwal was the Delhi president of Lok Satta Party before being expelled following a purported sting operation by a TV channel ahead of the 201 4 Lok Sabha elections. MF records list him as a director in at least three offshore entities in the British Virgin Islands (BVI) and show that he floated at least two private foundations in Panama. He is also shown as holding power of attorney of another BVI company.
The Lok Satta was founded in 2006 by Jayaprakash Narayan, a former IAS officer. Kejriwal led the party's unit in Delhi and was a member of its National Steering Committee but was expelled after the sting operation in April 2014. He lives in Delhi, has business interests in Kolkata.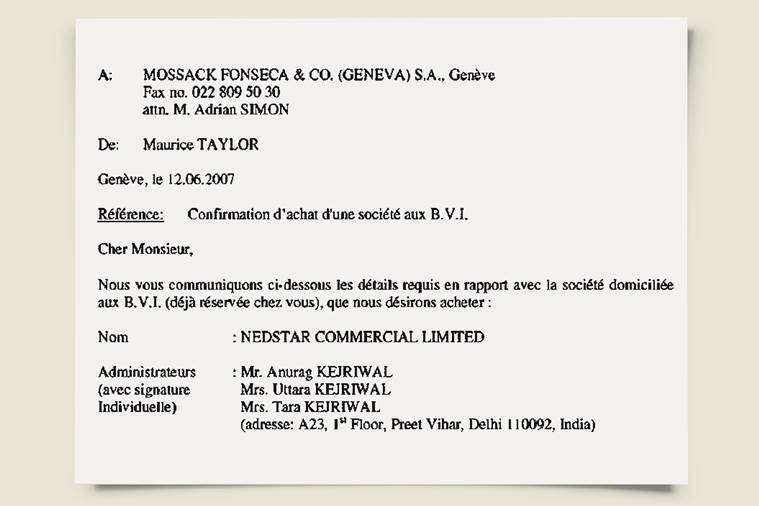 The first company that the Kejriwals set up in BVI was Nedstar Ltd
Lok Satta had announced the candidature of Kejriwal from Krishna Nagar constituency for the Delhi assembly elections in December 2013, ten months after he was elected its state unit chief. The party, however, did not field any candidate in Delhi.
Kejriwal is a director in at least three offshore companies — Newington Group Trading Ltd, Nedstar Commercial Ltd and Krims Investments Inc – all registered in BVI. He also holds power of attorney with all rights in another company called Biscay Overseas Ltd, also registered in BVI.
Read| Tracking Panama cash trail: What India Wanted, What It Got — And Didn't
The Kejriwal family has also floated two private foundations — The Nedstar Foundation and The Pruak Foundation. Nedstar Commercial also entered into a trade finance agreement with BNP Paribas (Suisse) SA to partly fund the sale and purchase of goods on September 3, 2007.
Anurag and wife Uttara Kejriwal are primary beneficiaries of the Nedstar Foundation and Pruak Foundation. Both foundations had initial assets of $10,000, and the final beneficiary was Priyavrata Kejriwal, the couple's son, a minor.
Watch | Panama Papers: A Peek Into India Express' 8 Month Long Investigation
Kejriwal, according to the Ministry of Corporate Affairs data, is a director in three companies — Anurag Intex (Chem) Pvt Ltd, Prawnex Seafoods International Ltd and Sucant Investments Pvt Ltd. Uttara is a director in two of these companies — Anurag Intex and Prawnex Seafoods. All the three companies are "active", as per the data.
Anurag Intex, headquartered in Kolkata, West Bengal, is also a shareholder in BVI-registered Nedstar Commercial Limited. Anurag, Uttara and Tara Kejriwal are the other shareholders in Nedstar Commercial Ltd.
Kejriwal and Uttara were appointed as directors in Newington Group Trading Limited on April 27, 2009. But within a year, as they exited the entity, MF provided one of its own companies Directorship Management Ltd to act as a director on July 30, 2010. The same day, the board authorised Anurag to represent the company in India and Singapore in proceedings by or against the company.
Read More
Panama Papers: 424 names in probe, 49 are by Enforcement DirectoratePanama Papers: 424 under probe, India gets data on 165 cases with links to offshore firmsPanama papers: SC to hear plea seeking court monitored CBI investigationPanama Papers: Lahore HC rejects plea seeking PM Nawaz Sharif's removalPanama Papers: 415 Indians under scanner as probe widens
On August 25, 2010, the board granted a General Power of Attorney to Kejriwal. In other words, Kejriwal got to control all affairs of the company, without his name showing as a director in the company.
The first BVI company the Kejriwals set up was Nedstar Commercial Ltd. The BVI firm's Register of Members shows Anurag, Uttara, Tara and Kolkata-headquartered Anurag Intex (Chem) Private Ltd as members at various points of time from May 21, 2007 till December 15, 2008. Finally, The Nedstar Foundation became the sole member.
RESPONSE: Anurag Kejriwal said: "I am a businessman, and I trade in iron ore. We acted as agents. We got commissions through proper business channels. My partners had agreed to finance or support the exports of iron ore. So they said I could set up these entities. A chartered accountant helped us set them up."
On whether he had informed Indian authorities about these companies, Kejriwal said: "The offshore bug did bite me. But I soon realised that setting up entities in BVI and Panama can land me in problems. Nothing remains a secret. Moreover, there were too many hassles with the Reserve Bank of India rules relating to offshore. When these entities were set up, the RBI's Liberalised Remittance Scheme (LRS) allowed an individual to spend up to $100,000 a year abroad. But I was told that all income whatsoever earned in the offshore entities had to be brought back to India every three months. Moreover, getting bank credit for exports was not so easy. The foreign banks ask for a strong capital base, which we did not have. So these entities were closed down by 2010. The two foundations were closed within a short period of them being set up."
—P Vaidyanathan Iyer/New Delhi 
***
Gautam and Karan Thapar 
Offshore entity: Charlwood Foundation, Nikom International Foundation Location: Panama
Gautam and Karan Thapar, sons of Brij Mohan Thapar, took control of Crompton Greaves Limited after the division of the Thapar Group in 1999. Karan ran Crompton Greaves from 2000 as a director while Gautam worked with uncle Lalit Mohan Thapar of Ballarpur Industries Limited (BILT).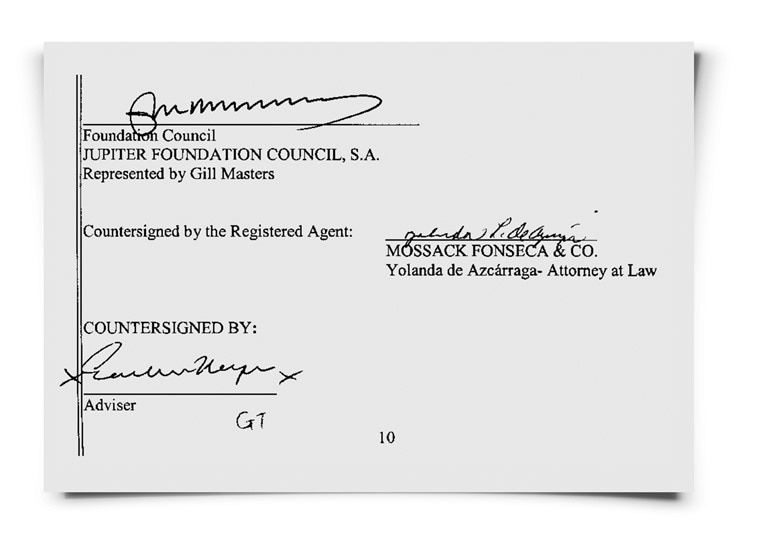 In 2005, Lalit Mohan handed control of BILT to Gautam. The same year, MF records show, Gautam and Karan set up a private foundation each in Panama. Lalit Mohan died in January 2007, leaving his shares and voting rights to Gautam. Karan quit Crompton Greaves in May 2007 and in November that year, Gautam launched Avantha Group which now controls both companies. Karan owns EICL Limited, along with Greaves Cotton Ltd and Premium Transmission Ltd.
MF documents show Gautam set up Charlwood Foundation in July 2005 with an initial endowment of US $10,000. His wife Stephanie (from Germany) was the principal beneficiary. As advisor, Gautam retained the right of nominating any person "from time to time" as principal beneficiary.
Records show Karan set up Nikom International Foundation in October 2005, appointing himself advisor with similar powers. He named "Miss Maria del Socorro Gonzalez" as principal beneficiary.
Indians in Panama Papers list: Amitabh Bachchan, Aishwarya Rai, KP Singh, Iqbal Mirchi, Adani elder brother
MF records show that Umesh Sahai of Minerva Group, which facilitated the incorporation through Jupiter Trust SA, advised against overcharging the clients when MF proposed to bill US $400 per foundation. "Could you make it 500 for both? They are brothers and know that we are duplicating matters," he wrote in an email.
In 2007, Sahai wanted to know if Nikom International Foundation "qualifies as a Grantor Trust under US tax laws". MF replied it was "not authorised to give US tax advice".
In July 2013, Minerva initiated the process of dissolution with MF but Karan changed his mind. He signed a resolution for dissolution in October 2013, but in January 2014 decided to "retain the Foundation". Ten months later, it was back on dissolution mode and was taken off the books on February 3, 2015. Gautam's Charlwood Foundation filed its returns as recently as 2015.
Read: Panama Papers: Inside the offshore factory of Mossack Secret Fonseca
RESPONSE: A spokesperson for Gautam Thapar stated: "Mr Thapar did not set up the foundation. He is not a beneficiary/stakeholder of any offshore foundation. However, his wife Mrs Stephanie Jacqueline Thapar, who is a German citizen and a resident of the UK, is a beneficiary of Charlwood Foundation." Karan Thapar's EICL Ltd office acknowledged the receipt of emails sent by The Indian Express and promised to "revert" but did not.
— Jay Mazoomdaar/New Delhi
***
Satish Govind Samtani, Vishlav Bahadur and Harish Mohnani 
Offshore entities: Design & Quality Ltd and Trileon Limited Location: BVI
MF records list Satish, Vishlav and Harish as directors in two offshore companies in the BVI, Design & Quality Ltd, incorporated on December 4, 2008, and Trileon Limited, in November 2007.
Records show that Design & Quality Limited was registered in December 2008 and the process for its dissolution began in July 2015. They show, however, that it would be struck off MF registers only on April 30, 2016. Trileon Limited, with Bahadur and Samtani as directors, was struck off the records in 2012.
Read | Two years before ABCL: 4 shipping firms in tax havens, one link — Amitabh Bachchan
Bahadur, from Lucknow, now lives in Bengaluru and runs VNS Corporation which exports garments and has an Indian brand called Republic of Spiel. Samtani, also a resident of Bengaluru, lists an association with Trileon Ltd, China, since June 2007 in a social media profile. Mohnani is currently the managing director of the Pro Apparel Division of BSE-listed garment exporter and sportswear distributor Cravatex Ltd.
RESPONSE: Vishlav Bahadur said: "The two foreign firms were established to facilitate letters of credit for export of clothing and other material from China to apparel factories in Europe. These firms were based in China, operated for around three years and have been shut down. We were sourcing material, and manufacturing and exporting from China and we needed letters of credit for payments to Chinese suppliers. In the end, it became too much of a hassle and a liability and we shut it down. All three of us have gone our separate ways. When the companies were in operation until three years ago, all norms were followed."
— Johnson T A/Bengaluru
***
Gautam Seengal 
Offshore entity: Jeff Morgan Capital Ltd Location: BVI
An investment management and IT consultant based in Panchkula, Gautam Seengal introduced himself to MF staff as head of a "leading conglomerate with interests in infrastructure, information technology, hospitality and financial services". Records show he claimed that he was linked to a $400 million private equity fund. Besides registering two offshore entities in his name, he solicited advice for opening others for his clients.
Seengal has closed down his Manimajra office listed in records, with a new office under construction in Mohali. Along with his father, Suresh Seengal, he first opened a BVI company called Imedia Ventures Ltd in June 2006 — the name was changed to Jeff Morgan Capital Ltd in November 2009.
Read: From director to shareholder: 'Shorten name from Aishwarya Rai to A Rai for confidentiality'
Records contain scores of mails exchanged between him and MF staff on formation of companies, changing their names and offshore facilitation for his clients and investors.
RESPONSE: "I do not have any relation with these companies and, in fact, they belong to my father. After a family division, I am no longer part of these companies. If I remember correctly, these companies used to exist way back in 2006-07 but I think all of them might have been closed by now. I run offices in Gurgaon, Delhi and Mohali but do not play any role in any venture my father may be running."
— Varinder Bhatia/Chandigarh
***
Prabhash Sankhla 
Offshore entity: Lotus Horizon SA Location: Panama
Prabhash Sankhla is a retired Madhya Pradesh government employee who lives alone in Indore after his wife passed away three years ago. MF records list his name, along with address, as a director in Lotus Horizon SA, incorporated in July 2012 in Panama.
Read | Tracking Panama cash trail: How Mossack Fonseca stonewalled Delhi
The other two directors in the company are his daughter Sheetal Singh and son-in-law Rajeev Singh, both Canadian nationals based in Toronto. Rajeev Singh, an engineering graduate from Pennsylvania University, is also listed as president of the company, which was registered with 10,000 shares. Invoices raised by MF accountants for 2015 indicate that the company is active.
RESPONSE: Sankhla said: "My son-in-law is a very competent businessman and keeps travelling around the world. He manages an aviation- related business in the US and Canada. I am only an honorary director in this company. I have not paid a single paisa and I am not involved in their business. I will reply accordingly if I get a notice. Normally, you make your family as directors. But if required, I can request my daughter and son-in-law to withdraw my name."
— Milind Ghatwai/Indore
***
Vinod Ramchandra Jadhav
Offshore entities: A number of firms Location: BVI
Vinod Ramchandra Jadhav is the chairman of Pune-based Sava Healthcare, with manufacturing facilities in Ahmednagar and Bangalore. The company is involved in research and development, and manufacture of healthcare products and veterinary products.
Read | $10 million as capital: 10 members of KP Singh's DLF family, three BVI firms
MF records show that Jadhav is listed as a director or shareholder in a clutch of offshore firms, mostly set up in the BVI between 2010 to 2015. They include Sava Portfolio Holdings Limited, Easycall Holdings Ltd, STF Portfolio Holding Limited, RIM International Corp and MaplePharm Holdings Inc. Liquidation proceedings have been initiated for at least two of these entities.
RESPONSE: Jadhav stated: "All our global companies and directorships and relevant incomes are declared to RoC (Registrar of Companies), Income Tax and RBI as needed every year. But the same were not declared in last year's amnesty scheme since it was applicable for companies or individuals which didn't declare their foreign assets. But myself and Sava group didn't need to go for an amnesty scheme because we have never hidden any company or asset abroad anytime in the past."
— Parthasarathi Biswas/Pune
***
Ashok Malhotra
Offshore entity: E&P Onlookers Limited Location: BVI
Ashok Malhotra was the shareholder and director of E&P Onlookers Ltd, a company set up in the British Virgin Islands on September 25, 2008, according to MF records. Sandeep Rastogi, a British citizen, was the company's first director. Malhotra became the director of E&P Onlookers Ltd on February 18, 2009. Sandeep Rastogi resigned and transferred all five shares to Malhotra, records show.
Read | Paying for real estate deals: Karnal to London via Bahamas, the route Indiabulls promoter took
They show that Malhotra held the shares at least till September 4, 2009, and signed a resolution as the sole director of E&P Onlookers Limited (BVI) on November 10, 2009. E&P Onlookers Ltd was inactivated on June 28, 2010.
RESPONSE: Malhotra said: "Sandeep Rastogi is a friend. Even if the shares were transferred, as you say, I don't remember that at all. It had been a long time and the shares were sold off immediately. It was only for a month or so."
(In an earlier version of this report, Ashok Malhotra, a Kolkata businessman, was wrongly identified as an ex-cricketer. We regret the error.)
— Aniruddha Ghosal/Kolkata
Ranjeev Dahuja, Kapil Sain Goel 
Offshore entities: Bealls International Corp Location: BVI
Panchkula-based Ranjeev Dahuja and Kapil Sain Goel run Berkeley Automobiles, with dealerships of Hyundai and Tata Motors, in Chandigarh.
MF records list both as directors of Bealls International Corp which was set up in the BVI in June 2012. Both have equal shareholding of 5,000 shares each, and their passports and Panchkula addresses are on record. The company, is, however shown to have been wound up in October 2013.
RESPONSE: Ranjeev Dahuja said: "Kapil and I formed this company a few years ago but we never started any operations under it. It was an offshore company, but we did not operate it for long."
Kapil Sain Goel said: "Ranjeev and I started this company but we realised soon that there was not enough profit margin in it. We were basically misguided by somebody to begin that venture. But we never operated it. We did not even open any bank account in that company's name. We just opened it online, and never used it."
— Varinder Bhatia/Chandigarh
***
Vivek Jain
Offshore entities: Sacvinam Global SA, Radiant World Holdings Location: BVI, Hong Kong
Most Read 1Kiran Kumar says his 'B and C-grade films' paid for dream house: 'Pillars alone cost Rs 44 lakh' 2India vs Pakistan: When Javed Miandad hosted Kiran More for dinner that ended 3 am and Manoj Prabhakar learnt reverse swing from Sarfraz Nawaz at a party 3Sonakshi Sinha says Salman Khan started laughing when he heard her first salary was Rs 3000: 'He said buy me a gift' 4'Alia Bhatt threatened to block my number if…': Jaideep Ahlawat says working on Meghna Gulzar's Raazi gave him nightmares 5Colonel facing probe for pilfering diesel accuses Army of ordering new inquiry after he revealed his defence
Vivek Jain, a B.Com graduate, runs an agriculture equipment store in Madhya Pradesh. MF records show that he is a director in Sacvinam Global SA, a company registered in the British Virgin Islands in 2010, and a shareholder in Radiant World Holdings, registered in Hong Kong in 2011.
Records show that Jain held 79,000 shares in 2010 of Sacvinam, which has another director named Nahar Pinkesh. Radiant is listed as a shareholder of Sacvinam Global SA and a document dated December 2, 2011 shows that Jain was allotted 8.2 lakh shares of the company. His address in Mandsaur is reflected accurately in MF records.
Also ReadVeil lifts: Big-ticket defaulters at home have millions stashed abroadIE100: The list of most powerful Indians in 2021Since 2014, 4-fold jump in ED cases against politicians; 95% are from Opp…Drug menace bigger threat than militancy, we're going Punjab way: J&K DGP…
RESPONSE: Jain said: "I have no idea about the existence of these companies. If a company is registered in my name and my address is given, I should have known. Pinkesh Nahar is the brother of my cousin's husband Sachin Nahar. Pinkesh is a principal player in the two offshore entities. I was one of the many suppliers of mill scale (the flaky surface of hot rolled steel) and iron ore material that was collected at a plot owned by the brothers at Kandla Port in Gujarat. But in 2014, I stopped working with Sachin and Pinkesh because I made little profit since the export of these items to China stopped. I have had good business relations with the Nahar brothers but never suspected they were into any such activity."
— Milind Ghatwai/Mandsaur