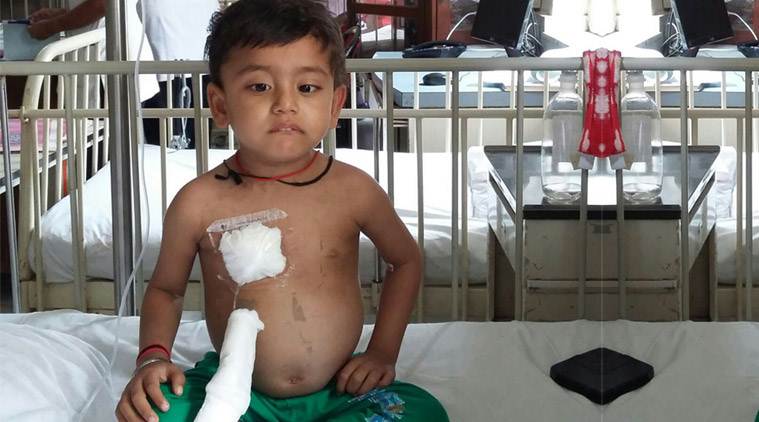 Always creating a ruckus in the hospital, Shaurya is the apple of everyone's eye.
The last time I cried was when my son said to me, "Is this my new hairstyle baba? But there's no hair at all!" He was chuckling, running his hand over his hairless head.
It has been 7 months since my 2.5-year-old son, Shaurya, was diagnosed with Leukemia. I'm sure cancer has never met a soul like him. He's over 200 days and 4 chemotherapy sessions into the disease, but his spirit and smile remain unfazed. I feel like a failure who can't even pay a sum of 15 lakh to save his son from dying. This is perhaps why I wish to share my story with you.

My name is Deepak Chaurasia. I live in Charni Road with my parents, wife, and Shaurya. I'm a team leader at Syska Accessories and earn a sum of 18,000 per month. My salary is the only source of income for our family of five. When I received the news about Shaurya's illness, I knocked on every possible loved one's door for help. With their contribution, I managed to gather Rs. 8.5 lakh, but it was all in vain. All that money was exhausted in paying the piled up bills and purchasing the pending prescribed medicines. It drained me off my savings bringing me back to zero. Now I have no source of help left to gather Rs. 15 lakh all over again. I feel utterly broken and helpless. Donations are the only option left for me.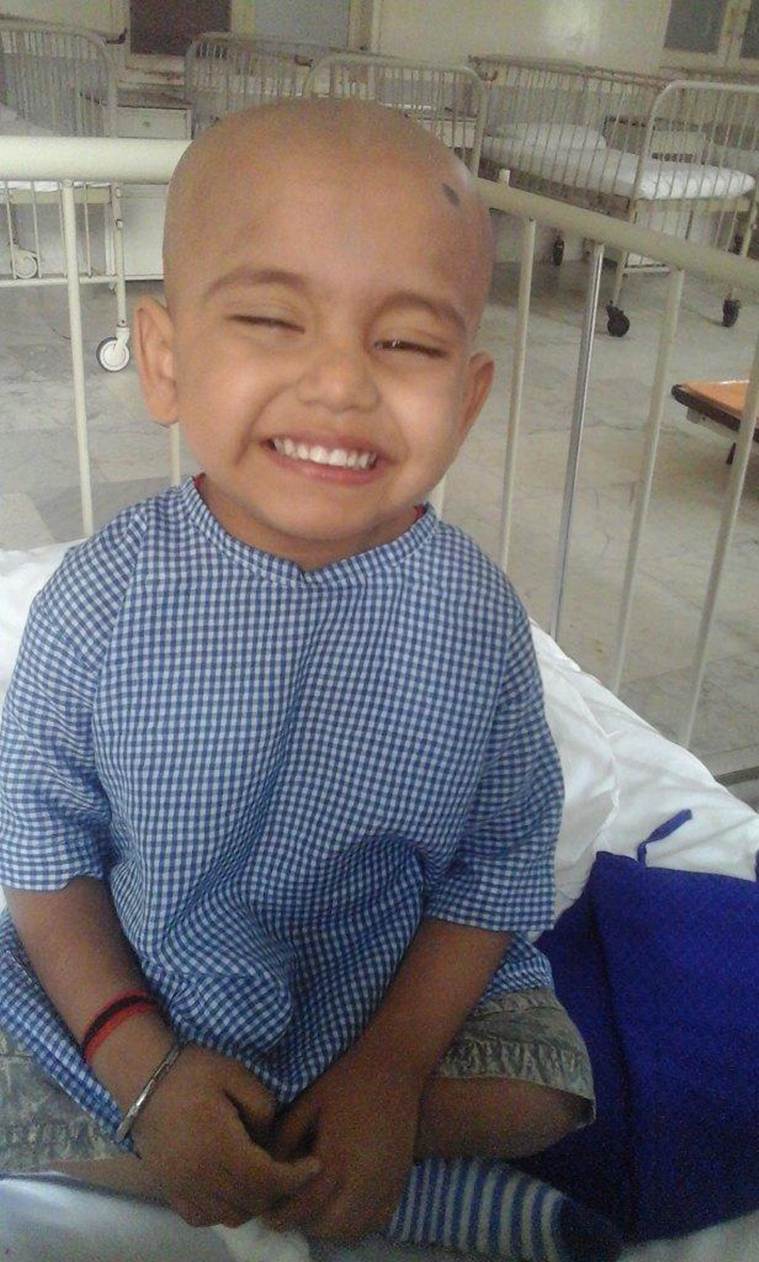 Sometimes, a seemingly ordinary day can change your whole life. My life changed in February 2017 when one day my son developed rashes on his face. This was followed by swollen shoulders and high fever. Worried, we rushed him to the hospital, where a devastating diagnosis shattered our world – Shaurya had blood cancer. It took a lot of time for me to just accept that my son had cancer. I couldn't muster the courage to inform my wife. I kept this news from her for over 10 days. What if she couldn't handle it? What if she cried in front of our son? How will a 2.5-year-old battle cancer if two full grown adults cry in front of him? We have to be his strength, after all.
Always creating a ruckus in the hospital, my Shaurya is the apple of everyone's eye. Nobody believes us when we tell them our son has blood cancer. He is always so playful and cheerful. There are times when his mother and I look away when the doctors come to draw blood, but he is always ready and willing. I still remember how nervous we were the first time he was getting an injection. We held him close and placed his favorite Perk chocolate in his hand. Since that day, every time the doctor arrives, he looks at me and asks for another. That's all he needs to face the needle. So we have kept a jar full of chocolates by his bedside. I feel my son is way stronger than his parents, and that makes me proud.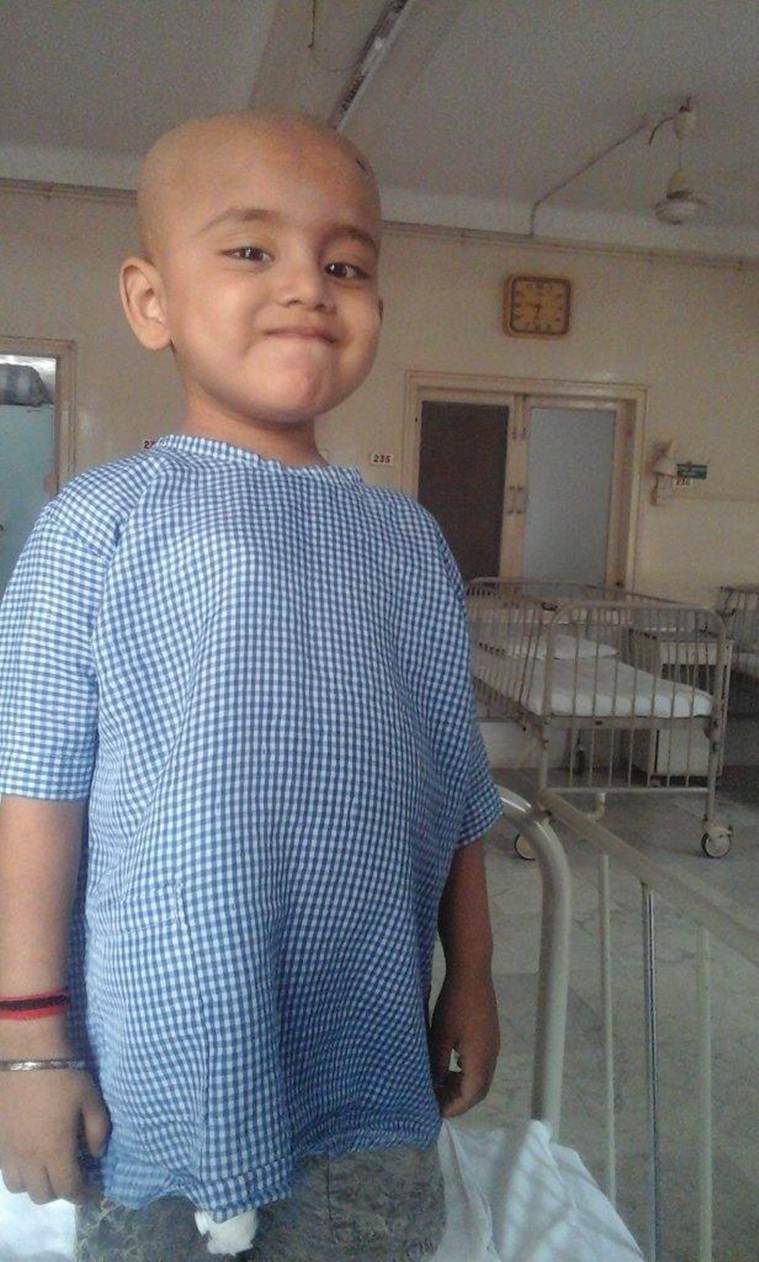 Most Read 1Chandrayaan-3 mission: Dawn breaks on Moon, all eyes on lander, rover to wake up 2As Indo-Canadian relations sour, anxiety grips Indian students, residents who wish to settle in Canada 3Karan Johar says Sanjay Leela Bhansali did not call him after Rocky Aur Rani: 'He's never called me but…' 4Gadar 2 box office collection day 40: Hit by Shah Rukh Khan's Jawan onslaught, Sunny Deol movie ends BO run with Rs 45 lakh earning 5Shubh's tour in India cancelled: Why is the Canada-based singer facing the music?
Shaurya has a machine attached to his body. He has undergone 4 out of 5 cycles of chemotherapy that are required currently. Doctors say that he would need to continue the treatment for at least 2.5 years. There are times when he's required to spend more than a month at the hospital because the cycle lasts for over 45 days. It's heartbreaking to see his childhood getting lost in hospitals. I know my son deserves a better life and your donations can help me give him that.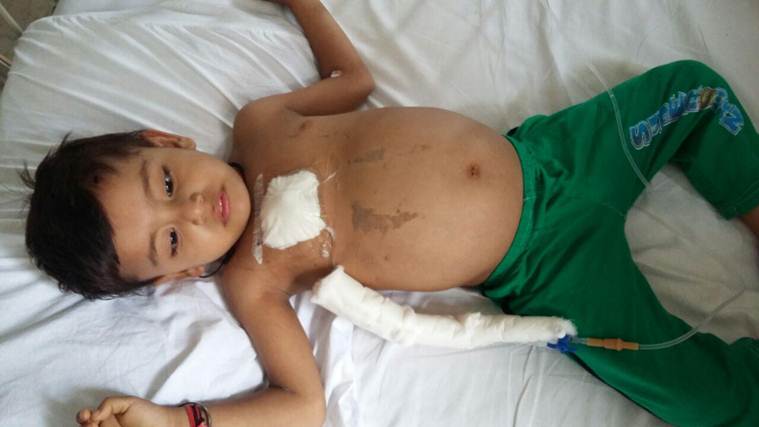 The doctors are very surprised with his response to the treatment. They had warned me of sad times but ever since his diagnosis, I've only seen smiles in place of sadness and hope in place of despair. That makes me very nervous. I keep fearing that one day I'll wake up to a weak and sad Shaurya. I hope to get his treatment started as soon as I can. If my son loses his precious smile, it will devastate me.
Also ReadSponsored: 15 Awesome Things to Do in Kuala LumpurNeed money urgently? A personal loan for emergency can helpLivspace Reviews: A One-Stop Shop for Home Interior NeedsWhat happens to the body if you eat yoghurt every day?
Please help me maintain that smile on Shaurya's face by donating to our fundraiser on Ketto.