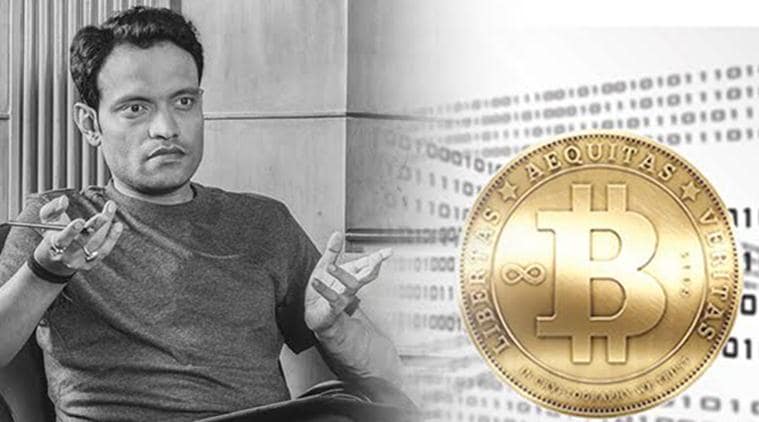 In Picture, Amit Bhardwaj
Amit Bhardwaj, the founder of Amaze Mining & Research Limited, today announced the launch of his pioneering e-book, 'Cryptocurrency for Beginners'. The book seeks to provide context and clarity on the relatively unexplored and technology-dense world of cryptocurrencies, in a beginner friendly way. This is his third book in the series, after 'Cryptocurrency Trading for Beginners' & 'Cryptocurrency Mining for Beginners'. Speaking about his e-book, Mr. Amit Bhardwaj, Founder – Amaze Mining & Research Limited & author of the e-book said, "Blockchain and cryptocurrencies are set to transform the world with their efficient solutions. However, the promise and power of cryptocurrencies remain to be unleashed meaningfully – as limited awareness across stakeholder categories, plays spoilsport. My book has a simple objective – making the readers realise that blockchain is just like the internet or a motorbike – one doesn't need to know the underlying technology to use it. The book empowers readers with requisite knowledge of the concept of blockchain and helps them appreciate its massive potential".
This e-book explains the most critical aspects of cryptocurrencies. It delves into how cryptocurrencies work, the future of cryptocurrency, how secure they are, the practical use of bitcoin and other cryptocurrencies around the world, regulations governing them and basics of cryptocurrency mining and trading. The e-book, priced at Rs. 1, 499 can be downloaded at http://Studyblockchain.org A part of the sale proceeds will go towards supporting the initiatives of Wockhardt Foundation and CRY.

About Amit Bhardwaj
Also ReadSponsored: 15 Awesome Things to Do in Kuala LumpurNeed money urgently? A personal loan for emergency can helpLivspace Reviews: A One-Stop Shop for Home Interior NeedsWhat happens to the body if you eat yoghurt every day?
Amit Bhardwaj is founder of Amaze Mining & Research Ltd. He started doing Bitcoin mining in the year 2012 and built his empire which now owns 5% hashing power of bitcoin network. He has invested in many first generation entrepreneurs in blockchain space. Some of the names include Airbitz, Alphapoint, Rockminer etc. He is a known figure in the Blockchain community and a renowned speaker. He has charmed the audience with his wit and knowledge at many Blockchain events and conferences. His success story in the cryptocurrency world has inspired many. Especially, in India he is now seen as a Guru of cryptocurrency world and many youngsters are following his path. Amit is someone who dares to dream big and works relentlessly until it's achieved. He dreams of creating a world based on Blockchain where the societies can transact each other without need of trust. This will ultimately reduce our dependency on the money controllers. He believes that financial equality and a basic income for all is possible. Being an optimist he always strains more on the journey than the target and changing lives while doing so. For him his journey has only started and he still has miles to go.