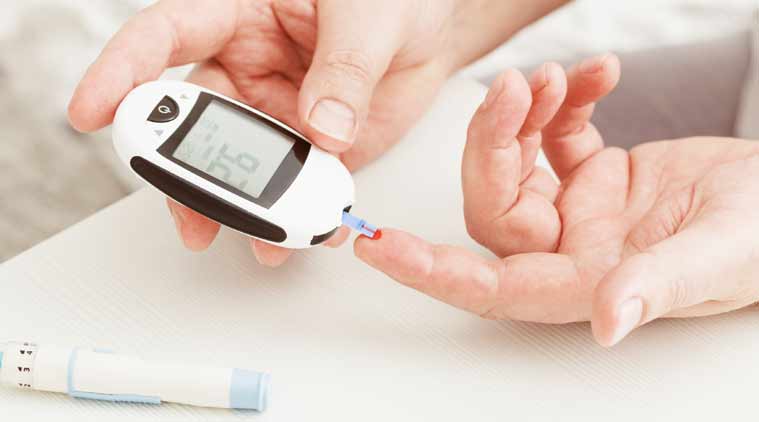 In developing countries like India, people with type 2 diabetes need not be overweight.
Diabetes is a matter of grave concern in India. More than 50 million people are currently suffering from the disease1 and the number continues to increase. Because it is widespread at such a scale, it is important to be careful. Owing to the rampant change in the lifestyle of the majority of Indian populace, it is vital to understand lifestyle diseases, including and especially diabetes.
The symptoms of this complex disease may appear quickly or over time. There is no single cause, but people with a family history are prone to moderate or high risk.2 . According to Dr. Warram, a Lecturer in Epidemiology at Harvard School of Public Health, "If an immediate relative (parent, brother, sister, son or daughter) has type 1 diabetes, one's risk of developing type 1 diabetes is 10 to 20 times the risk of the general population; your risk can go from 1 in 100 to roughly 1 in 10 or possibly higher, depending on which family member has diabetes and when they developed it.3"

But even if no one in your family has the disease, you should still check for common symptoms like extreme thirst, hunger, frequent urination, fatigue, and blurred vision. If you think you're drinking enough water, but your mouth still feels dry, then it might be an indicator of diabetes. Other traits include irritable behavior, numbness, dry or itchy skin, and wounds that don't heal quickly.
Because diabetes is a chronic disease, the cost of regular check-ups exceeds the cost of hospitalization. Regular consultation with a medical practitioner is necessary, more so, because if left unchecked, the disease can even be fatal! An important fact to note is that the 'typical' description of diabetic people is a myth. Generally, people suffering from the disease are portrayed as overweight, if not obese. In developing countries like India, people with type 2 diabetes need not be overweight. They can have a normal weight and may even be underweight!
Diabetes can develop over the years and still remain hidden. It is advisable to ask for a blood sugar check at your next visit to the doctor. Early diagnosis is vital in order to manage the disease from the onset and potentially prevent any serious complications.
That is why it is also crucial to have funds ready in case you are diagnosed. Buying insurance will certainly help, but health insurance generally covers hospitalization charges only. There aren't many insurance providers who are solely focused on chronic disease management. Activ Health by Aditya Birla Health Insurance is one plan that comes equipped with an inbuilt Chronic Management Program tailor-made keeping chronic diseases in focus.
It is unique because the plan covers a person from day one i.e. as soon as you have bought the plan, or are diagnosed with diabetes during the policy term,. It covers everything from regular check-ups to tests. This is not all, it provides you with a 20% increase in sum Insured everyclaim free year! And if you maintain an active lifestyle, you can get up to 30% of your premium back as 'HealthReturnsTM'.
Most Read 1Chandrayaan-3 mission: Dawn breaks on Moon, all eyes on lander, rover to wake up 2As Indo-Canadian relations sour, anxiety grips Indian students, residents who wish to settle in Canada 3Karan Johar says Sanjay Leela Bhansali did not call him after Rocky Aur Rani: 'He's never called me but…' 4Gadar 2 box office collection day 40: Hit by Shah Rukh Khan's Jawan onslaught, Sunny Deol movie ends BO run with Rs 45 lakh earning 5Shubh's tour in India cancelled: Why is the Canada-based singer facing the music?
So, prepare your mind and get insured. Life is uncertain, but with proper preparation, any difficulty can be overcome. Managing chronic diseases can be easy if people are given comprehensive care and proper assistance.
Click here to know more about Activ Health – Platinum and Chronic Management Program.
Also ReadEn İyi Casino Siteleri ve Güvenilir Slot SiteleriNon UK Casinos – 10 Best Online Non UK Gambling SitesNon Gamstop Casino – List of Best Casinos not on Gamstop for UK Pla…8 Smart Ways to Reduce Your Home Loan EMI
Source 1: http://archive.indianexpress.com/news/-50-million-people-in-india-have-diabetes-/1030869/Source 2: http://www.nature.com/gim/journal/v8/n2/full/gim200617a.htmlSource 3: http://www.joslin.org/info/genetics_and_diabetes.html