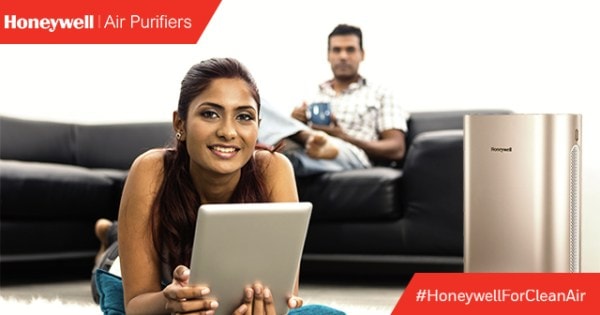 Nearly all the major cities of India suffer from the implications of excessive environmental pollution.
A bizarre episode transpired in one of the most habitable cities of India: Bengaluru. On the evening of 16th February 2017, Lake Bellandur, a water body spread across 890 acres caught fire. It kept burning for about 12 hours puzzling everyone around and engulfing the surroundings in thick dark smoke. The more surprising part was that it wasn't the first time this had happened!
With the World Environment day just round the corner, it's of paramount importance that we question who was responsible for this. We, the people! It was the result of the illegal waste disposal that takes place on a large scale, every day.

Look around you and observe. With time, anti-pollution masks have become more common, the number of asthma and bronchitis patients has increased, and the air pollution stats have gone off the charts! Bengaluru is just one example. Nearly all the major cities of India- be it Delhi, Mumbai, or even the tier-2 cities- suffer from the implications of excessive environmental pollution.
The root cause of this lies in the manner with which we treat our environment. While on one hand, India is on a rapid growth path, on the other hand, rapid industrialisation, poor waste management, and increasing vehicle density are some of the factors that lead to environmental deterioration. Not only is pollution taking lives, but also endangering our future generations, their growth, and sustainable development.
According to a report*, nearly 1.1 million people die prematurely every year in India due to air pollution, making it one of the deadliest countries in terms of air quality.
The worst; however, is impending. The alarming pace at which pollution is increasing will result in far greater damage in the years to come. The number of people who will be affected is only going to increase. It can be summed up in this Native-American saying: "When the last tree is cut down, the last fish eaten, and the last stream poisoned, we will realise that we cannot eat money."
Most Read 1Chandrayaan-3 mission: Dawn breaks on Moon, all eyes on lander, rover to wake up 2As Indo-Canadian relations sour, anxiety grips Indian students, residents who wish to settle in Canada 3Karan Johar says Sanjay Leela Bhansali did not call him after Rocky Aur Rani: 'He's never called me but…' 4Gadar 2 box office collection day 40: Hit by Shah Rukh Khan's Jawan onslaught, Sunny Deol movie ends BO run with Rs 45 lakh earning 5Shubh's tour in India cancelled: Why is the Canada-based singer facing the music?
The smog-laden skies and the burning eyes make it imperative to seriously take note of the increasing pollution. It might take years, a lot of resources and awareness, but doing our bit to improve the situation is in our control. The skies won't clear in a day, however, each and every one of us has to do his bit to work towards that goal.
There are some results which are long term and some short term when it comes to reversing this trend. Luckily, the current era of technological breakthroughs has us covered to an extent. An air purifier is a future-proof innovation that helps improve the air quality by filtering out various pollutants, most of which are not even visible to us. Organisations like Honeywell are doing their bit with their wide range of purifiers to help clean the air that you breathe in an indoor environment.
Also ReadEn İyi Casino Siteleri ve Güvenilir Slot SiteleriNon UK Casinos – 10 Best Online Non UK Gambling SitesNon Gamstop Casino – List of Best Casinos not on Gamstop for UK Pla…8 Smart Ways to Reduce Your Home Loan EMI
Indoor air is a facet of the environment that we generally ignore. While phenomena like smog are easily visible outdoors, we think that they are invisible in the confined environment of our homes. This, however, is a misconception. Indoor air is as bad as the outdoor air, in fact in some cases it could be even worse. Although we have little control over the outside environment, we can still take care of the air in our homes. According to WHO, 4.3 million people a year die from the exposure to household air pollution**. This should not be ignored. Air purifiers are a safe bet.