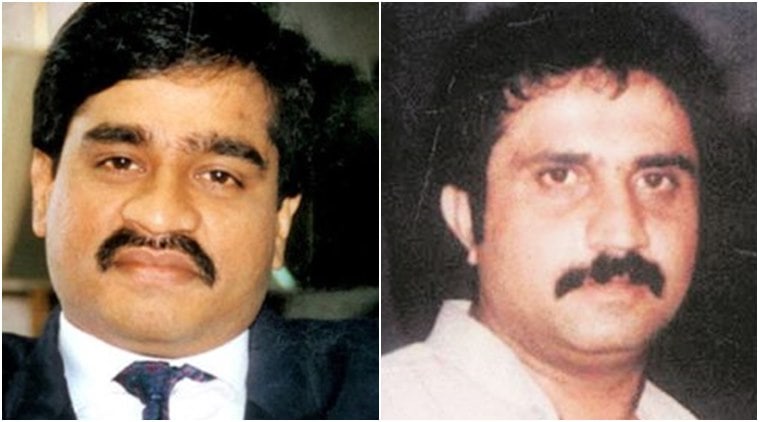 In the Indian dossier, Country Properties Limited is listed as one of the 17 front companies formed by the Mirchi clan to purchase properties in countries like Cyprus, Turkey, Morocco and Spain.
Wanted by Mumbai Police for having allegedly handled finances of underworld don Dawood Ibrahim, Iqbal Mirchi died three years ago but pops up in The Panama Papers.
Not only do the papers, an investigation by The Indian Express reveals, confirm what Indian security agencies had in their dossier on him, they go beyond it and expose the network of offshore companies he and his family used to pick up properties.

Read More
Panama Papers: 424 names in probe, 49 are by Enforcement DirectoratePanama Papers: 424 under probe, India gets data on 165 cases with links to offshore firmsPanama papers: SC to hear plea seeking court monitored CBI investigationPanama Papers: Lahore HC rejects plea seeking PM Nawaz Sharif's removalPanama Papers: 415 Indians under scanner as probe widens
In the Indian dossier, Country Properties Limited is listed as one of the 17 front companies formed by the Mirchi clan to purchase properties in countries like Cyprus, Turkey, Morocco and Spain.
And now, the Mossack Fonseca files confirm the presence of Country Properties Limited in the British Virgin Islands with the entry "property investments".
Iqbal Mirchi died aged 63 in London in 2013. Arrested by Scotland Yard in 1994 after the CBI put out a Red Corner Notice against him, he resisted attempts to extradite him to India.

His wife, Hajra Iqbal Memon, and sons, Junaid Memon and Asif Iqbal Memon, received notices last year from the Enforcement Directorate (ED) over allegations of disposing "tainted properties" in Mumbai and using front companies in tax havens to purchase real estate abroad.
Watch | Explained: What Do The Panama Papers Reveal
A second link to Iqbal Mirchi in the Panama Papers is the existence of a private foundation called Dates Foundation whose Settlor is his brother-in-law Akbar Asif, better known as Baba Asif. He is the brother of Iqbal Mirchi's second wife, Heena Kausar, and as the Mossack Fonseca documents show, is now settled in Monte Carlo.
Read | Tracking Panama cash trail: What India Wanted, What It Got — And Didn't
Akbar Asif's wife, Kavita Charles Singh, and their (then minor) daughter, Haya Asif, are listed, along with him, as co-beneficiaries of the Dates Foundation.
In the Mossack Fonseca documents, there are 46 files on Country Properties Limited, each with attachments containing documents such as Memorandum of Association, details of directors, certificates of incumbency, copies of passports and so on.
Read | Explained: What Do The Panama Papers Reveal
The company was set up in 2010 and documents show that Mirchi's first wife, Hajra Iqbal Memon ,and their son, Junaid Iqbal Memon, are its shareholders. Documents dated January 14, 2015 and titled "memorandum of sole director" carry signatures of Hajra and Junaid, appointing him as a director of the company. There are details of payments in the name of Country Properties Limited to Mossack Fonseca, the last in 2010 for $625.
Watch | Panama Papers: A Peek Into India Express' 8 Month Long Investigation
Incorporation documents list the address of Iqbal Mirchi's son — Sahil Bungalow in Worli, Mumbai. His wife's address is of a villa in Dubai. Telephone bills and copies of passports are attached as proof of residence.
Mossack Fonseca documents show a world check was done on the company but not its directors. In one document, which encapsulates all key data of Country Properties Limited, the columns "source of money" and "due diligence" have been left blank.
In the documents, Dates Foundation of Mirchi's brother-in-law Akbar Asif is shown to have been set up in May 2005 with a complex, multi-layered structure and an initial capital of $10,000.
Watch | Panama Papers: Big Names In The Indian List
An attachment to one file details the use Akbar Asif wants to put it to: "The Founders family comprises of the Founder (AA) his wife (KA) and a young daughter. AA maintains his tax residency as a resident of Monaco. He lives in London, UK, for less than six months in a year but has substantial investments in UK properties. These are now being streamlined under different BVI companies. He desires that he diverts himself from the ownership of these companies and hence a Foundation has been created…" It adds "AA wants a Foundation Council to direct the affairs of the Foundation as also the underlying companies beneath… the Foundation should continue even after the demise of AA or his legal incapacitation…"
Read | Panama Papers India, Part 2: Politician, industrialist, jeweller
The intent behind the creation of Dates Foundation is very clear: several offshore entities registered in the BVI will own the properties of Akbar Asif which, in turn, will be governed by the Foundation.
The registration certificate maintained by Mossack Fonseca — updated in May 2014 — lists four people as members of the Foundation Council including Mumbai-based Jitendra Maniklal Kaul, and Akbar Asif's sister, Shabana Asif, along with himself, his wife and daughter as principal beneficiaries.
Indians in Panama Papers list: Amitabh Bachchan, Aishwarya Rai, KP Singh, Iqbal Mirchi, Adani elder brother
In case of "absolute lack of beneficiaries", three other siblings are named as beneficiaries: sisters Muneeza Ahmed Khan and Huma Sultana and brother Shauket Asie Karim Asif. All, including Akbar Asif, are listed as Indian passport holders.
According to Mossack Fonseca documents, "assets" shown against Dates Foundation list 100 per cent ownership in a BVI company named Ravel Finance and Holdings Limited which, in turn, owns several other BVI companies.The 19-page regulations of Dates Foundation lists companies incorporated in BVI, beneficially owned by Ravel Finance and Holdings Ltd — Mustique Investments Ltd; Oakwood Investments Holdings Ltd; Penrose International Holdings Ltd; Sahar International Limited; Rosa-e-Jalli Mining International Limited; Nazil E-Rehmat Holdings Ltd; Rehmat International Company Ltd and Mahfooz Ltd.
Read | Tracking Panama cash trail: How Mossack Fonseca stonewalled Delhi
While these companies are listed in a resolution of the Dates Foundation in the year it was set up (2005), updated versions of 2012 list eight companies owned by Ravel Finance, including some new ones: Luscombe Limited; Oriental Trading Ltd; Upmarden Trading Limited; Masoom Limited and Huckshott Ltd. There are two 2012 deeds and both are signed by Akbar Asif himself as Protector of the Trust.
Most Read 1Leo box office collection Day 2 early reports: Vijay's film witnesses significant drop 2AR Rahman 'totally changed' after embracing new faith, changing name from Dilip Kumar: Sivamani 3Indian man wins jackpot in UAE, will get monthly Rs 5.5 lakh for 25 years 4Leo box office collection Day 2: Vijay-starrer witnesses 44% drop on second day, manages to cross Rs 100 crore nett in India 5Leo box office collection Day 1: Vijay-starrer delivers biggest global opening of 2023, beats Jawan, Adipurush and Jailer
Responding to queries from The Indian Express, Marcus Rutherford, lawyer for Iqbal Mirchi's family, said: "My clients Junaid and Hajra are Non Resident Indians (NRIs) and Asif is a British citizen, and the questions you pose are as such not relevant as far as they are concerned. However, they confirm that they comply the legal and fiscal requirements in every jurisdiction in which they carry on business."
Panama Papers India, Part 1: Clients who knocked on a Panama door
Also ReadIE100: The list of most powerful Indians in 2021Deutsche Bank trust: 14 transactions of IFFCO, its CEO, red-flagged to US…Panama Papers: Red flags went up in Mossack Fonseca as CBI accused set up…94 out of 120 orders quashed: Allahabad High Court calls out abuse of NSA…
In his response from London, Akbar Asif said: "The Dates Foundation was set up to hold our family interests in business and properties owned by us outside India. I am one of the beneficiaries of the Foundation along with other family members. The Foundation is still active. Since 1988 (around 28 years), I continue to be a non-resident and the Foundation was set up much after I became an NRI. The RBI regulations did not require NRIs to disclose their business or assets outside India to the Indian tax authorities."