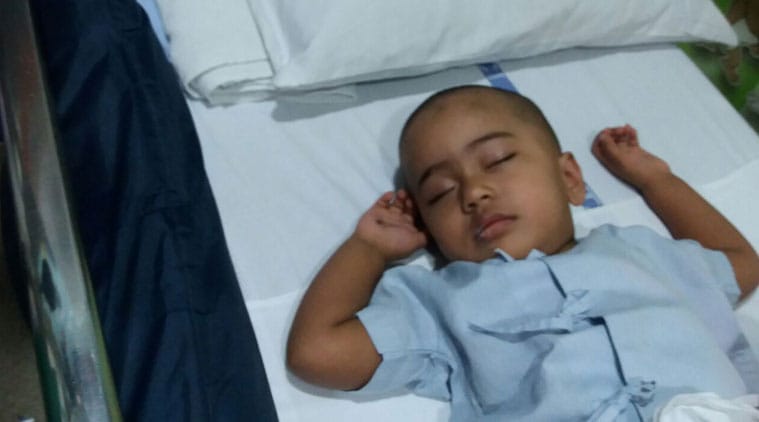 Aaradhya
Three months ago, my elder daughter Aaradhya developed some black spots on her face. Alarmed, I and my husband immediately rushed her to the doctor. Blood tests were done and we were advised to shift her to Mumbai, 1500 kilometers from my hometown, Allahabad. Her platelet count was at an alarming 7,000, and a further test of bone marrow confirmed the doctors' suspicions. My 21-months-old was diagnosed with a blood cancer named Acute Myeloid Leukemia. My life was never the same again.

My name is Antima Dubey. I am a homemaker and my husband works as a constable. His monthly income is Rs. 28,000 per month. It feels as if everything is crumbling as I witness both my babies struggle with this nightmarish crisis. On one side is my 4-months-old baby living away from me, on the other side is my ailing daughter who's struggling with blood cancer at the Asian Cancer Institute. In order to save her life, she needs 4 more cycles of chemotherapy.
I've already spent Rs. 7 – 8 lakhs for my baby's treatment. I have sold off my mother's land for Rs. 3 lakh and all my jewelry for Rs. 2 lakh. The rest I have managed by collecting small donations from various trusts. Despite all these sacrifices, I'm still falling short of Rs. 12 lakh to give my daughter those vital chemotherapy sessions. She will need at least 6 months of chemotherapy and another 6 months of medicines in order to get out of this threat.
As a last resort, I am humbly requesting all you kind strangers for donations. If you help me, I know my daughter can win this arduous battle.
Mumbai is a completely new city and looking for funds has been a real struggle. My family has gone through some drastic changes in the past few months. I had to leave my 40-day-old baby-boy with my bhaiya-bhabhi, who reside in Visakhapatnam and travel all the way to Mumbai. We haven't even named him yet. Even though he's not been around me for 3 months, he hasn't cried much for me. I feel that is his way of supporting me in this battle to save his young sister.
Forced to leave my daughter on the hospital bed to travel to various trusts and NGOs, I end up having horrifying thoughts about her well-being. My search for funds begins at 8:00 am daily and it lasts for almost 5-6 hours.
Antima Dubey is struggling to support her daughter's cancer treatment. You can help her by donating generously to her fundraiser, here.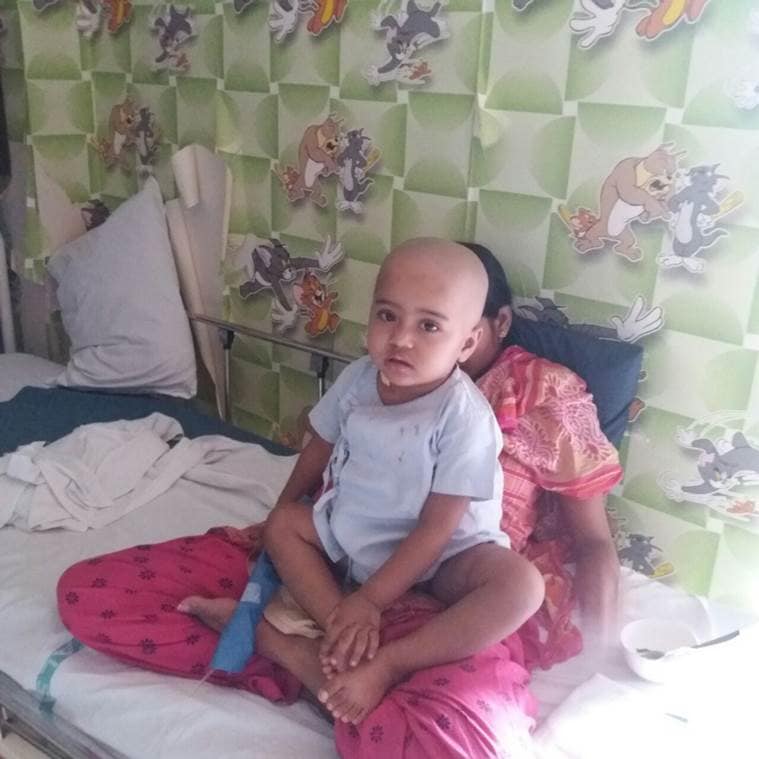 Most Read 1Chandrayaan-3 mission: Dawn breaks on Moon, all eyes on lander, rover to wake up 2As Indo-Canadian relations sour, anxiety grips Indian students, residents who wish to settle in Canada 3Karan Johar says Sanjay Leela Bhansali did not call him after Rocky Aur Rani: 'He's never called me but…' 4Gadar 2 box office collection day 40: Hit by Shah Rukh Khan's Jawan onslaught, Sunny Deol movie ends BO run with Rs 45 lakh earning 5Shubh's tour in India cancelled: Why is the Canada-based singer facing the music?
As far as help is concerned, everyone in the hospital has offered their financial and emotional support. The nurses, patients, and even the security guards understand what I'm going through. They all love my daughter as she's always smiling despite her condition. She loves to listen to rhymes when she's bored and makes the doctors listen to them as well.
I have been doing everything in my capacity to save my beautiful angel – from keeping my 40-days-old newborn away, to watching Aaradhya beat cancer and searching funds in this unknown city. Please help me and my daughter get out of this pit by donating whatever amount you can.
Also ReadSponsored: 15 Awesome Things to Do in Kuala LumpurNeed money urgently? A personal loan for emergency can helpLivspace Reviews: A One-Stop Shop for Home Interior NeedsWhat happens to the body if you eat yoghurt every day?
You can help Antima by donating to her fundraiser on Ketto here.
© IE Online Media Services Pvt Ltd